Job hunting in UAE? 5 easy steps to find the best employer for you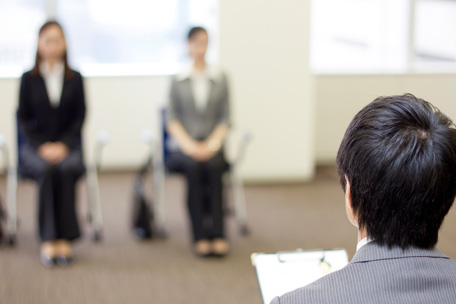 It's truly remarkable how many people apply and even land a job that is anything but right for them.
And, when they do get hired, they struggle to adapt and fit into the new workplace, after a couple of months get disillusioned, fail miserably and quit at a time when there may not be another job available.
The job market is still competitive and it is only natural to be compelled to be on a payroll, of any company.
But with a bit of digging and research you can still be on the payroll of a company you will grow with, one that matches your work style and personality, helping you become professionally content.
Job websites will only tell you about where the jobs are available. You will have to try and use other methods to find out about the company you want to work for.

Time for some self-introspection
No one knows more about you than yourself. When a job or a company interests you, the first step is ask yourself if you can really fit into the organisation you are looking at. There is no point in cheating yourself.
The money may be good but are you comfortable with other factors like travelling for work, work hours, the work-life balance and the hierarchy that will sit above you.

Every advertised job has a list of the selection criteria and you need to make sure you score on all counts.

Let the interview be a two-sided affair
Once you have been shortlisted and make it to the interview round/s reach a little early and try to get the feel of the place. You don't have to be a mind reader but it's no rocket science to see and evaluate how other employees work at the company you are destined for.
Are they generally the most disgruntled lot?
It may just be that those you meet are not the best people to know but it should also raise a red flag. Are they just sad or it is the work environment?
Even during the interview, try to assess the people evaluating you. Do they come out as rude with no respect for those who are below them or do they show respect and professionalism?
Remember, these will be the very people you will work with and ask yourself if you will be able to deal with them day in and day out. First impressions are very important and don't ignore them.

Talk to ex-employees
If the meetings with company officials are not clear enough to make up your mind, try getting in touch with some ex-employees of the company. It could be a friend or a friend of friend and it's not difficult to trace them down, thanks to social networking sites like LinkedIn and Twitter?
The first question to ask them is for how long were they with the company? Was it just 6 months or 6 long years and that will set the tone of the whole list of questions that you may have?

Rely on the findings of non-biased parties Recruiters may not always tell you the truth but companies who are in business by just assessing and evaluating employers will give a far better picture.
For example, The Great Place to Work Institute, a global research and management consultancy, recognises the best workplaces in the UAE.
Fall back on their findings and look for their detailed report. Their list about the top companies will give you a rough idea of what you can expect.

Online research
Word-of-mouth publicity goes a long way. Just a plain Google search can help you decide many things. For example, a website like www.payscale.com also gives a brief of the pros and cons about the company you may be interested in.
These are the inputs of current and ex-employees.
You can also ask questions on popular forums and be assured if there is a happy or a grieving employee, s/he will definitely rave or rant.
Working for the right employer is very important and will truly make you enjoy your job and your life.
It's challenging to find the right employer and the above points do not guarantee you the most satisfying role in the best company but can definitely make the task easier.
Follow Emirates 24|7 on Google News.