Jumeirah College not to relocate to Al Khail Road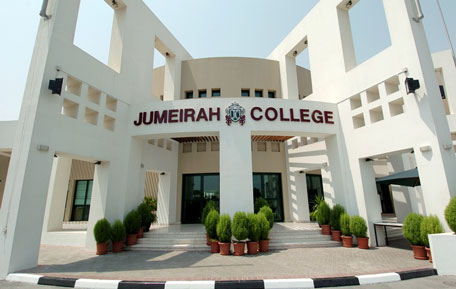 After much talk about moving to a new school building complex on Al Khail Road, Gems has finally decided not to relocate Jumeirah College to its new premises.
After carrying out a survey, the school authorities have finally decided that the school will function from its current facility. Parents of students in the school expressed their reservations about moving to the new area in a survey carried out by the school.
"It is clear from the feedback received that a significant majority of those who responded to the survey have reservations about the relocation. Eighty seven per cent of respondents reported, for a range of reasons, that they wished Jumeriah College to remain at the present site, unchanged," read a letter sent out to parents.
"We have listened carefully to all the feedback received, via the survey itself and additional e-mails, and as a result of a meeting yesterday a decision was taken that we will not proceed with the proposed relocation of Jumeriah College. The College will remain in Jumeriah, committed as always to the delivery of high quality outcomes and serving its community base.
"As planned a new Gems school will open at the Al Khail site, with the primary school opening in September 2013, followed by the secondary school in September 2014," the letter added.
It was earlier reported that UK architect BDP had been appointed to handle the relocation of Jumeirah College in Dubai - a combined foundation, primary and secondary school with space for 2,300 students.
The new school building complex is supposed to have a 600-seat auditorium, administrative facilities and a dining area overlooking a sports complex and playing fields. The three-storey building is expected to be built at a cost of $45 million.
Reports suggested that the buildings will be designed to reduce the solar gain of direct midday sunlight which can reach 50°C. There will be palm-filled courtyards to bring light, fresh air and planting into the core building wings.
Follow Emirates 24|7 on Google News.