Largest floating book fair docks at Port Rashid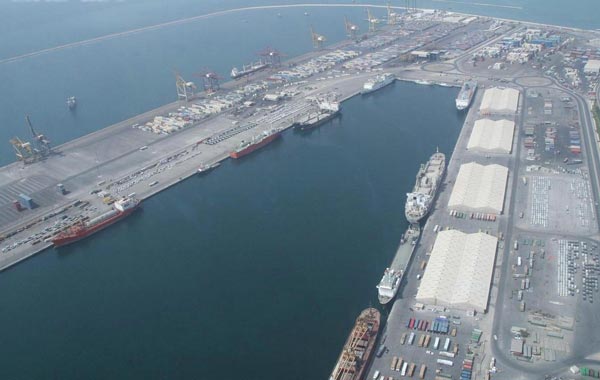 The world's largest floating book fair opened in Dubai on Friday with the arrival of the ship, Logos Hope, at Port Rashid, the state-of-the-art cruise terminal operated by DP World, UAE Region, a media statement from the ports operator announced today.
The vessel was welcomed on Saturday with a ceremony that included a band, folk dances and colourful cultural events, in the presence senior DP World UAE Region officials, including Dirk Van Den Bosch, Chief Commercial Officer, DP World UAE Region, Mohammed Ali Ahmed, Director for Strategy Planning, Human Resources & Institutional Support, and Abdulla Bin Damithan, Director Account Management, Container Terminals, as well as Captain Dirk Colenbrander, Master, Logos Hope.
The books exhibition, which runs until February 6, offers a selection of more than 7,000 books on a wide variety of subjects including science, healthcare, hobbies, cookery, sports, arts, languages and philosophy. Not only will visitors have the chance to browse and buy books, but they will also get to participate in cultural events, and explore the ship's Visitor Experience Deck.
During Logos Hope's exhibition, which will also include a variety of educational and recreational activities, DP World will sponsor a series of community activities in association with the vessel's crew and employees from DP World's Head Office and UAE Region. These include sponsoring a visit to the book fair by 100 orphans and organizing field visits for the ship's crewmembers to at least three special needs centres in Dubai.
Dirk Van Den Bosch, Chief Commercial Officer, DP World UAE Region, said: "It is our pleasure to welcome the Logos Hope and its precious cargo of knowledge to Dubai and the UAE. DP World is privileged to join hands with the vessel's operators to promote awareness about the importance of books and reading during this event. We invite the local community to visit the book fair and gain from the experience."
Logos Hope is operated by GBA Ships e.V., an international, charitable organisation registered in Germany. Since 1970 its ships have made over 1,400 port calls in more than 160 countries and territories and welcomed 40 million visitors on board. Although this is Logos Hope's maiden voyage to the UAE, its sister ships have made repeated visits, drawing over 200,000 visitors.
Follow Emirates 24|7 on Google News.