Largest watchmaker 'fed up' with Gulf fakes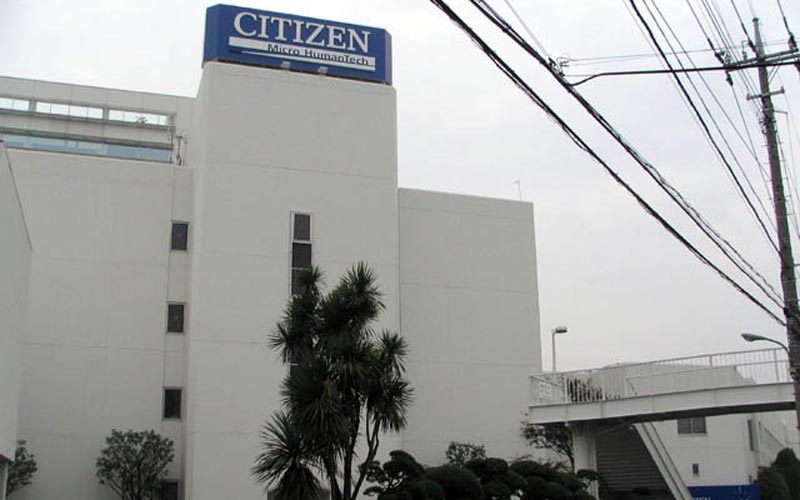 The world's largest watchmaker is "fed up" with the counterfeit issue in the Gulf and is hopeful that its shift to a green and more expensive scale will lessen the problem.
Despite the efforts taken by the private and public sector, the trade of fake Citizen watches persists in the region, Noboro Yamaguchi, general manager at Citizen Watches Gulf Company, said.
"Yes our sales have been affected," he said, declining to give specific figures. "Our distributors are having a difficult time because selling of counterfeit products in places like Dubai continue. It is visible everywhere in the Gulf and it's very difficult to make counter-measures."
"We are fed up with it," he added. "I hope this kind of unlawful activities can be minimised in the future. We don't have to continue to be burdened by this."
This illegal practice is not uncommon in the region, official statistics indicate. This year alone, the Sharjah Economic Development Department seized 37,000 fake circuit breakers bearing
international brand names and 13,000 counterfeit sanitary ware products illegally bearing the trademark of a German firm.
Dubai Customs on the other hand seized seven million of counterfeit medicine in a registered-warehouse at the Dry Port in Dubai.
HP in June said supply of counterfeit printing supplies have increased in the UAE, noting that it seized more than 900,000 supplies during its fiscal year ending April 2010 double the 444,000 seizures it made in 2008.
In the Middle East, it seized 2.4 million finished counterfeits and components. According to HP, the estimated $750 billion global market for copycat merchandise is prominent in sectors such as
automotive, personal care and IT.
To counter these activities, international companies have increase raid actions and customer awareness programme. In 2009, Toyota initiated 250 raids across the world, seizing over 1.1 million
counterfeit parts. The automobile giant said Asia remains the leading market for counterfeit production using the Middle East as a gateway to transport counterfeit to other markets such as Europe.
According to a market research carried out by Al-Futtaim Motors in conjunction with Gulf Marketing Research (GMR), 12 per cent of UAE customers knowingly purchase counterfeit parts.
"Rather than tackling the issue globally, we have decided to have a dedicated department in our headquarters and they are tackling this issue by conducting more raids," Yamaguchi, said.
In the mean time, Yamaguchi said the Gulf region will continue to see no growth. "This year our forecast is the same because we are changing the portfolio from low- to mid- segment and we move to phase out some business and increase Eco-Drive sales."
He said the company saw 25 per cent growth in its Eco-Drive range of watches but this increase only compensated the contraction seen from its traditional watches.
The watches, which use solar-powered batteries and showcase a more upscale style, makes up 40 per cent of the total sales in the region. In developed markets, however, the range makes up to 80 per cent of the company's revenues.
"Everybody loves a street watch and the Japanese brand is way behind.
We'd like to catch up," he said. "We hope that over the next five years, we will gradually decrease sales from traditional Citizen watches and derive 80 per cent of revenues from Eco-Drive products."
He said counterfeiting happens mostly in the lower-end products.
Thus, the launch of Dome -– a more expensive watch in the Eco-Drive series unveiled in Dubai on Tuesday – could remove some of the counterfeit issues from their concerns.
Priced at around $2,750, the radio-controlled watch in pearl coating, is set to play in the mid-segment watch. "We have some luxury models but there is an emptiness in themed-market segment and this is where we want to play," Yamaguchi said.
Follow Emirates 24|7 on Google News.