Latifa bint Mohammed: Dubai Art Season reflects UAE's growing profile as a cultural and creative hub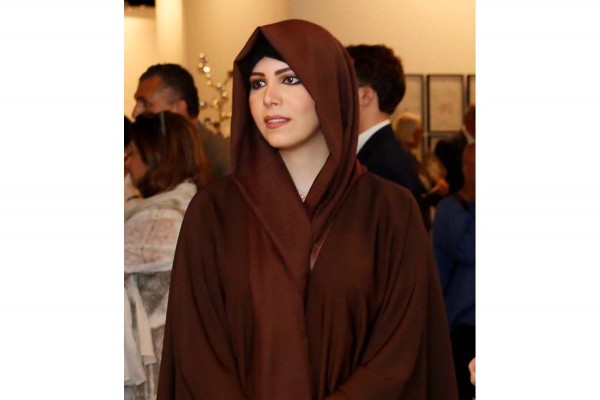 The fifth edition of Dubai Art Season, the city's annual flagship arts event, reflects the UAE's growing profile as a global cultural hub that brings together some of the world's most exceptional creative talent, said Vice Chairman of Dubai Culture H.H. Sheikha Latifa bint Mohammed bin Rashid Al Maktoum, under whose patronage the event is being held.
The two-month Dubai Art Season, which encompasses major events like Art Dubai, Dubai Canvas, Emirates Airline Festival of Literature and SIKKA Art Fair, apart from a multitude of other creative initiatives and activities showcases Dubai's rapidly growing creative energy and cultural vitality. Launched in the last week of February by Dubai Culture & Arts Authority (Dubai Culture), the emirate's dedicated entity for culture, arts and heritage, Dubai Art Season will run throughout the months of March and April.
Sheikha Latifa bint Mohammed said: "Dwubai Art Season is inspired by the vision of Vice President and Prime Minister of the UAE and Ruler of Dubai His Highness Sheikh Mohammed bin Rashid Al Maktoum to not only transform the UAE into a global hub for diverse cultural activities but also to spread happiness through art and creativity. The Season also celebrates Dubai's unique creative spirit that has fostered new ideas and innovations in every sphere of life. The exceptional response to the Season's events from both residents and international visitors in the initial weeks shows that Dubai is rapidly rising as a force to reckon with on the global cultural map. "
"Dubai Art Season also serves to support the country's arts, literature and heritage scenes by fostering homegrown talent, and encouraging the growth of its thriving cultural and creative communities in line with the leadership's efforts to support the country's cultural development," Her Highness added.
Dubai Art Season 2018 kicked off with the city's most celebrated art and literature events that have grown into notable events in the worldwide cultural landscape over the last few years - the Emirates Airline Festival of Literature and Dubai Canvas. Running from 1 to 10 March, the Emirates Airline Festival of Literature is the Middle East's largest and most high-profile celebration of literature, complementing the UAE's National Reading Month in March with more than 200 sessions featuring 180 bestselling authors from across the world. Dubai Culture is the Strategic Partner of the Festival this year.
Dubai Canvas, the public art festival, organised by Brand Dubai in partnership with Meraas, returned for a fourth edition to showcase Dubai's unique artistic vibrancy. The week-long event brought to life the vision of HH Sheikh Mohammed bin Rashid to transform Dubai into an open-air art museum. Public spaces at La Mer, the event's venue, were transformed into 'open-air canvases' for over 30 artists from across the world to create and display their work.
The Season continues with Art Week from 17 to 24 March, headlined by the eighth edition of SIKKA Art fair from 17 to 26 March at Al Fahidi Historical Neighbourhood and then Art Dubai the region's largest international art fair from 20 to 24 March. SIKKA, the contemporary, artist-led fair for emerging Emirati, UAE-based and GCC talents, will feature over 40 artworks across a variety of indoor and outdoor exhibitions, art installations, workshops, films, music and performing arts.
Dubai Art Season will also see the return of DIFC Art Nights, for which Dubai Culture is the Cultural Partner this year, and Al Serkal Avenue Galleries Night, which will bring two major areas of Dubai to life with art installations, exhibitions and talent. The Season continues with Van Gogh Alive – The Experience, an acclaimed art exhibition that has been touring the world and will stop off in Dubai.
Encompassing all artistic mediums, Dubai Art Season will also feature other major events including the Hamdan bin Mohammed bin Rashid Al Maktoum International Photography Awards, the ING Creative Festival 2018 at Al Serkal Avenue, and World Art Dubai 2018 at the Dubai World Trade Centre.
Follow Emirates 24|7 on Google News.