Launch of 'KhalifaSat' an achievement for those who worked hard, reached excellence: UAE Space Agency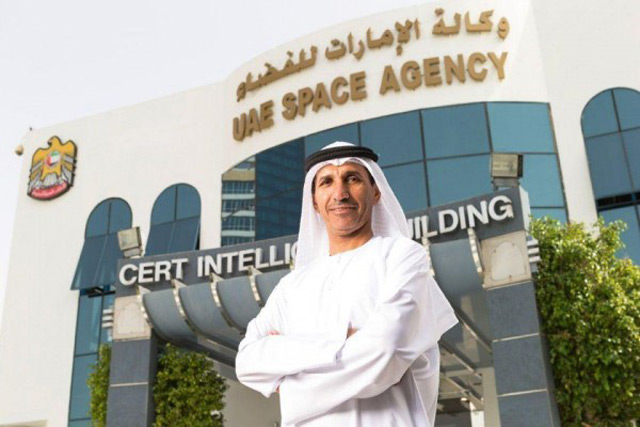 Dr. Eng. Mohammed Nasser Al Ahbabi, Director-General of the UAE Space Agency, said that the launch of "KhalifaSat" from the Tanegashima Space Centre in Japan represents a moment of pride for the Emirati people and everyone living in the UAE while stressing that it is an achievement for those who worked hard to reach excellence.
The launch reflects the development of the UAE's ambitious space sector, whose foundations were established by the late Sheikh Zayed bin Sultan Al Nahyan, who aimed to make the UAE's space sector among the most advanced in the world.
Dr. Al Ahbabi added that the project will go down in history as the turning point and key moment when the UAE entered a new era of international leadership, in line with its efforts to establish a strong and sustainable Emirati space sector that will help diversify and advance its economy.
"The UAE has confirmed, through this project, that it has entered a stage of space manufacturing, which will drive the growth and development of its industrial infrastructure, as well as its assistive services, and directly attract more international companies that are interested in investing in this sector and providing relevant services, which will advance the country's space sector," he further added Dr. Al Ahbabi also highlighted the UAE's capacity to completely manufacture satellites for itself and other Arab countries at reduced costs while meeting international specifications and standards.
"We will continue our space achievements in the coming years, through Emirati human resources who are developing their current capacities to advance the national space sector to unprecedented levels," he said in conclusion.
Follow Emirates 24|7 on Google News.