Let it rain in UAE: $5m to stimulate rainfall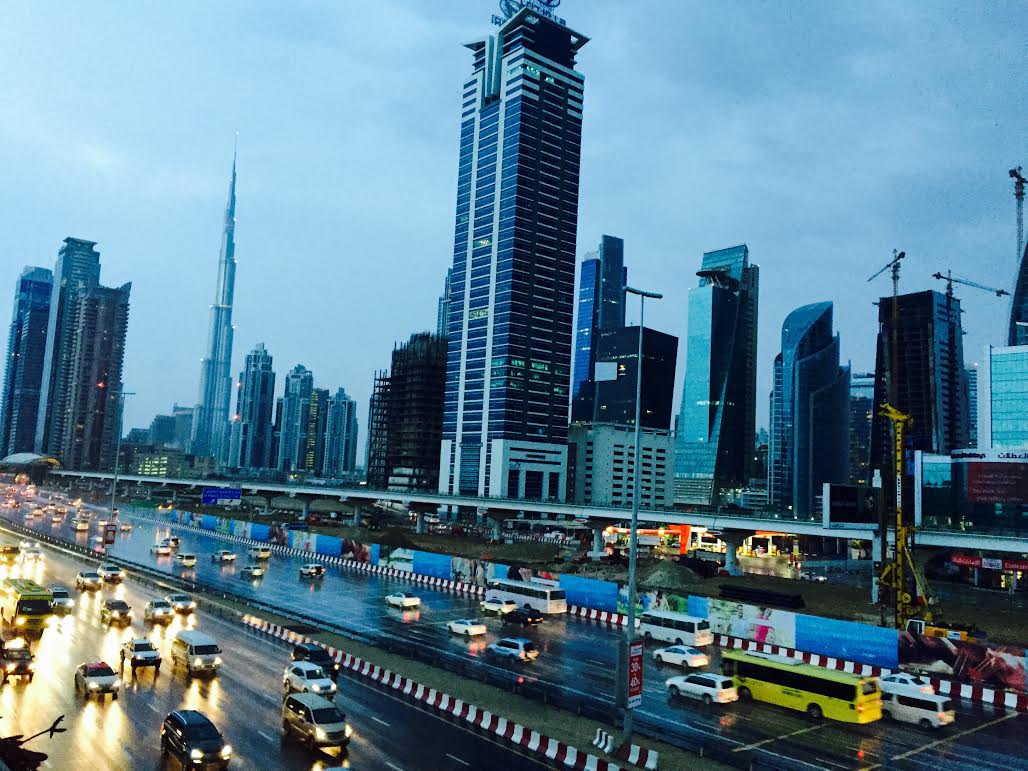 The UAE officially unveiled the 'UAE Research Program for Rain Enhancement Science' in January this year, and applicants are now being urged to submit their pre-proposals online, before the closing date of March 16, 2015.

"We urge researchers from around the world to participate in this innovative program by submitting their ideas at the earliest. Together, we can bring water, and therefore life and prosperity, to the driest regions of the world," said Dr Abdullah Al Mandoos, Executive Director of the National Centre of Meteorology and Seismology (NCMS).

The UAE's scientific programme aims to enhance water security through international cooperation in scientific research and development in the field of rain enhancement. The research areas that the program intends to address include the fundamental understanding of rainfall enhancement, data modelling, analysis, and evaluation, as well as experimental design, technologies and instrumentation.

The programme is open to receiving innovative research and technology proposals from domestic or foreign, public or private, non-profit or for-profit organisations and individuals.

Up to five awardees will be selected by a two-stage review process, and receive a total grant of $5 million (Dh18.4m) that will be dispersed over a three-year period.

"Together, we can advance the global scientific understanding of rainfall enhancement, cloud physics and dynamics, cloud-cloud interactions, cloud systems, and other related topics. We can enhance the level of research and innovation in the field, with an increase in global funding and global research workforce," said Alya Al Mazroui, Manager - UAE Program for Rain Enhancement Science.

"Ultimately we can establish the technologies as reliable tools for fresh water augmentation, improving the verification of current rain enhancement, enhancing predictive capabilities for targeted cloud seeding operations, and also integrating new techniques or technologies to increase the efficiency of cloud seeding operations."

As part of the application process, all candidates must clearly demonstrate their access to the necessary facilities and infrastructure to carry out the proposed project, and their ability to responsibly manage the program's grants.

"This research program is an excellent opportunity for researchers interested in the field of rain enhancement to advance their skills and expertise in collaboration with globally like-minded scientists, while working on developing potential solutions for water security to bring health and prosperity to the world," added Dr Al Mandoos.

The submission deadline for pre-proposals is March 16, and once evaluated, the entries will be shortlisted to an invited group by May 1, with their full proposals due by midnight of August 17, 2015. The winners will be announced next year in January 2016, with the projects commencing one month later.

Successful proposals will be at the frontier of rain enhancement science. They must have the scope and scale to justify funding at this level, demonstrate expertise, experience and commitment, as well as social and environmental stewardship. Multi-institutional and multi-national collaborations are encouraged, as well as knowledge transfer amongst various types of institutions and organisations.

The two-stage selection process will evaluate the technical aspects of the proposed projects and their potential to contribute to advancing regional rainfall enhancement, effectiveness and efficiency.

The submission portal for the program (www.uaerep.ae), has been open since January 20, 2015. The portal details all the submission guidelines and deadlines, in both English and Arabic.


Follow Emirates 24|7 on Google News.