Local favourite fish species return to Dubai after two month ban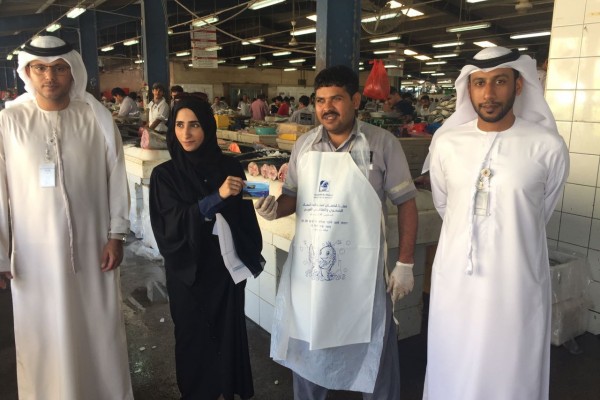 Sheri (Spangled Emperor) and Safi (White-spotted Spinefoot) fishes will return to Dubai markets today, following a two month ban imposed by Dubai Municipality.
The ban was implemented in compliance with special Ministerial Decree No. 501 of 2015 on the regulation of fishing and marketing of these fishes in their breeding season from March 1 to April 30 of each year.
Dubai Municipality, as the competent authority in the Emirate of Dubai, has been keen to implement the federal laws and regulations governing the exploitation of marine resources and prevent their depletion, said Eng. Hussain Nasser Lootah, Director-General of Dubai Municipality.
He also expressed his thanks to the fishermen and fish sellers who showed an unswerving commitment during the embargo period, which ended without violations and 100 percent commitment in all markets, shopping malls and other outlets.
"This is evidence of their enthusiasm to preserve the emirate's fish wealth and prevent its depletion. The objectives of the ban seemed clear to them and they were keen to implement the decision, not out of fear of violations, but in order to increase the stock of fish of these two species to benefit them after the embargo period," said Lootah.
Eng. Alia Al Harmoudi, Director of Environment Department at Dubai Municipality, explained that the inspectors and officers from the department accomplished 100 percent of the plan that had been put in place to enforce the ban, through inspection campaigns that took place during the months of March and April on 400 fish benches at fish markets in Deira and at Fishermen's Port at Umm Suqeim.
"The fish markets were also inspected over the weekend, when displays of fish are larger compared to the rest of the week. The Environment Department will submit a detailed report on the percentage of compliance of the establishments to the Ministry of Climate Change and Environment, as it is the national focal point in this decision," said Al Muhairi.
"Dubai Municipality thanks all fishermen, fish sellers, traders and the public for their commitment during the embargo period, to implement the decision to regulate the fishing and marketing of Sheri and Safi fishes during the breeding season, which confirms their keenness to protect the fish, which is a natural resource for them and their future generations. We also value the efforts exerted by all departments in the country to protect and prevent the depletion of these fishes and encourage programs and legislations to assure their sustainability," she said.
Follow Emirates 24|7 on Google News.