Low airfares from UAE: Mumbai Dh648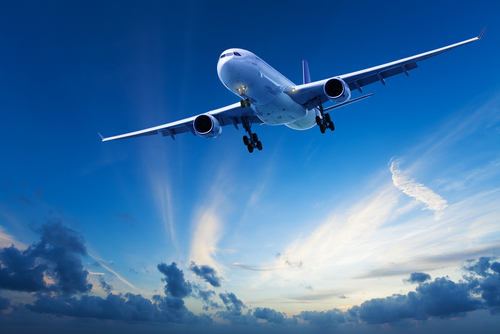 It's a bargain buy for passengers looking to book a summer holiday, with several airlines across the UAE and the GCC offering discounted fares of up to 40 per cent for a travel period extended to July 2015.

Emirates, Etihad Airways, flydubai, Air Arabia and the Doha-based Qatar Airways have all slashed fares across major travel routes such as India, Pakistan, the Philippines, the UK and the US.

The city of Mumbai appears to be a hot favourite, with flydubai offering return fares at Dh648 as part of its 30 per cent discount on lowest return fares in economy class from Dubai to eight select destinations.

Booking needs to be done before noon on Friday March 13, with travel up to May 31, 2015.

Dubai-based Emirates is also offering Mumbai at Dh995 return fare, for bookings until March 19 – when the sale period ends – for outbound travel until July 14, while Kochi is Dh925.

However, the airline states outbound travel is not permitted from June 18 to July 4, 2015. Inbound travel is not permitted from August 22 to September 7 and from September 25 to 29.

Sharjah's Air Arabia is also offering this Indian hub at return fare of Dh799 in a 48-hour web promo that ends on March 10 for travel until May 31; while the Abu Dhabi-based Etihad Airways also has special India fares to include Mumbai at Dh825, New Delhi at Dh855 and Kochi at Dh805 on bookings until March 31, for travel until October 26.

However, blackout periods may apply for the latter's breaking deals.

Meanwhile, Qatar Airways is offering a 40 per cent discount across its network of 140 destinations in global sale for bookings up to March 13, for travel up until July 10.

The carrier is offering the sale for take-off across both airports in Dubai, along with Abu Dhabi and Sharjah.

Those looking to travel to New York or Montreal can bag a return fare for Dh3,025 and Dh3,165, respectively when taking off from Sharjah; while Tokyo is for Dh2,565.

Manila, another hot favourite from Dubai is offered at Dh1,565 on Qatar Airways, while Emirates is offering it for Dh2,525 and Etihad at Dh1,855.

While GCC travel can be bagged at Dh385 via flydubai to Doha, and Dh349 to the Qatar capital on Air Arabia from Sharjah and Ras Al Khaimah.

For those headed to the UK, a firm holiday favourite for GCC travellers, can travel via Qatar Airways to London from Dh2,115, via Doha or direct on Emirates from Dubai at Dh2,315; the latter carrier is also offering Manchester at Dh3,735 return.
Follow Emirates 24|7 on Google News.