Man first freezes friend then beheads him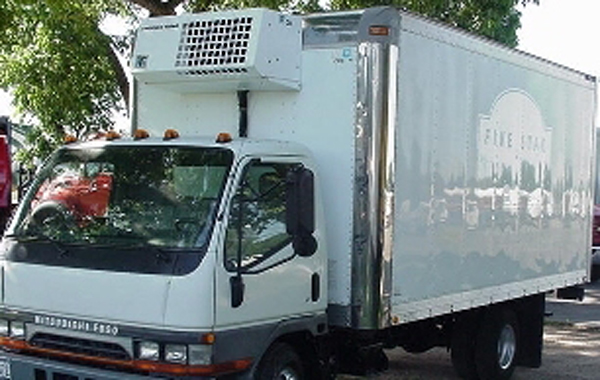 A Bangladeshi, who is accused of leaving his friend in a refrigerated truck for hours before mercilessly beheading him over a financial dispute, has denied the charges at the Dubai Court of First Instance on Sunday.
MC, 23, called the victim near Gold Souq to resolve the issue, but when the victim arrived the accused kicked him hard in the groin until he collapsed. He then dragged him and put him inside the refrigerated truck and drove on Dubai-Al Ain Road. He parked in front of a mosque, dragged the victim out, who apparently was alive and blinking, stabbed him in the back and chest and then slit his neck, the prosecution heard.
"I am not guilty. I did not intend to kill him. We beat each other. I cannot remember what happened because I was drunk," said MC.
However, according to the chargesheet, MC plotted the murder as he bought a knife to carry out the attack. He has been charged with premeditated murder of his friend, MY, and stealing his mobile and wallet.
He is also accused of threatening to kill MC's cousin, who informed the police about his missing cousin - a charge which he has again denied.
Recalling the incident, MC told the prosecution: "I met the deceased around 9pm to give him money. He cursed my mother when he learnt that I hadn't got him a return ticket. He fell unconscious after I kicked him in the groin. I thought he was dead so put him in the freezer. But later when I opened the freezer, I saw him moving. I was afraid of his brothers back home, so I bought a knife and stabbed him and left hin under a tree and returned to my room."
Chief Prosecutors Sami Al Shamsi, Head of Bur Dubai Prosecution, asked the court to hand the suspect capital punishment.
The cousin testified that "the financial dispute developed after the deceased paid MC about Dh16,000 to bring him to Dubai to work as a clerk in a company. He was offered a job in a construction company here, so MC asked for his money back to return home. Then he went missing."
MC and the deceased shared a room and thier friends knew about the financial dispiute betwen the two, the cousin claimed. "He even threatened to kill me," he added.
The case has been adjourned until March 2.
Follow Emirates 24|7 on Google News.