Man looking for pet 'lost' near Hatta dam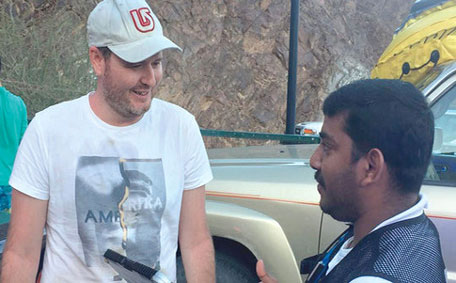 Dubai Police rescued a British man who was stranded at the Hatta dam after he wandered deep into the area looking for his pet, reported 'Emarat Al Youm'.
The 33-year-old was out on a picnic when his dog went missing and he set out looking for it, only to realise that he had gone into the remote area behind the dam and could not return.
There was no network available and he could not call for help, either. He spent several helpless hours before some residents of the area spotted him waving at them and alerted Dubai Police.
Nader Mohammed, paramedic with Dubai Ambulance, said they were informed about a person stranded in Hatta area, behind the dam – a place that is inaccessible because of the rough terrain.
However, Dubai Police and Ambulance successfully managed to get to the stranded man. They even required a boat to reach him.
The Brit's blood pressure was high but he was extremely happy to be rescued. He thanked Dubai Police and the residents of the area for rescuing him.
Follow Emirates 24|7 on Google News.