Martyrs' families setting an example for nation: Hazza bin Zayed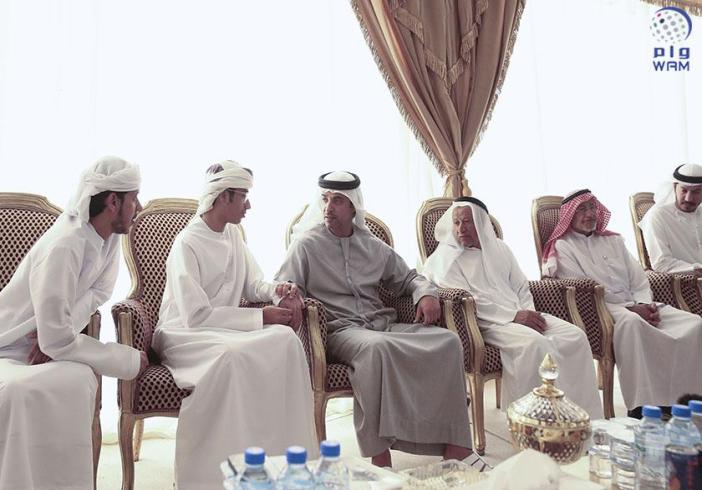 Sheikh Hazza bin Zayed Al Nahyan, Deputy Chairman of Abu Dhabi Executive Council, said the families of the nation's martyrs had shown the world what love for the nation, patience, and respect for its leaders were all about.
He made the statement while expressing his condolences to the families of martyrs Abdullah Mohamed Al Kaabi, Ahmed Rashid Al Mazrouei, and Ahmed Abdul Rahman Al Tunaiji, who died in Afghanistan following a terrorist attack on the guesthouse of the Kandahar Governor.
Sheikh Hazza stressed that the UAE was proud of its martyrs and their heroic sacrifice. Terrorism would not affect the loyalty and the morale of the UAE's people, who will continue to support the humanitarian work that was being carried out by the martyrs, as part of the late Sheikh Zayed Bin Sultan Al Nahyan legacy, he asserted.
Follow Emirates 24|7 on Google News.