Mashreq launches 'Virtual Corporate Card'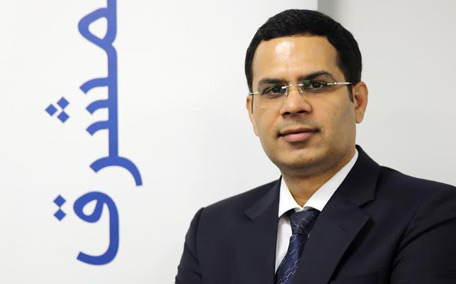 Mashreq, one of the leading financial institutions in the UAE, today became the first local bank to launch the Corporate Virtual Card, enhancing its comprehensive product suite for Commercial Payments.
Mashreq Corporate Virtual Cards is a dynamic electronic payment platform, empowering corporates with real-time transaction security and control.
This powerful tool, built on Mastercard's In Control platform (ICCP), provides the highest levels of security against unauthorized and fraudulent purchases, supplemented by sophisticated reporting and reconciliation tools.
Pankaj Kundra, Head of Payments at Mashreq, said, Pankaj Kundra, Head of Payments at Mashreq, said, "When it comes to innovation in Payments, no one does it better than Mashreq. Our commitment to customers to provide unique payments propositions continues and the launch of Corporate Virtual Cards is a prime example. The card is set to only provide our corporate clients significant convenience in making payments, but also equips them with the ability to streamline their payment processes and optimize supplier management efficiency using a state-of-the-art platform. With this launch, Mashreq Corporate Cards now offers a complete suite of Commercial Payment Solutions including Travel and Entertainment cards, Purchase cards and sophisticated reporting tools, thus providing a one-stop shop for Corporates in UAE".
Virtual Cards can be issued for a single use or a specified number of uses, and are only generated when needed, after proper organizational approval is obtained. Moreover, supplier category or specific suppliers can be configured per business requirement, and the card is securely transferred only to an authorized receiver for payment processing.
It further provides the ability to capture key data such as PO, Cost Center, or Project Number associated with a transaction. Data travels with the account number throughout the transaction to facilitate reconciliation.
Overall, Mashreq Virtual Cards facilitate the corporate's capability to streamline cumbersome invoicing and working capital management processes.
Eyad Al Kourdi, Senior Vice President and General Manager – UAE, Mastercard, commented, "We are delighted to team up with Mashreq to introduce the next generation of commercial payments in the UAE. Powered by Mastercard's highly secure In Control platform, the Corporate Virtual Card will enable large enterprises in the UAE to better manage spending — and feel more confident every time their card is used. It will accelerate their payment to suppliers and improve transparency of purchasing while providing them with customized control where they can specify how, when and where an employee card can be used."
Follow Emirates 24|7 on Google News.