Media Leadership programme boosting strategic competencies of media professionals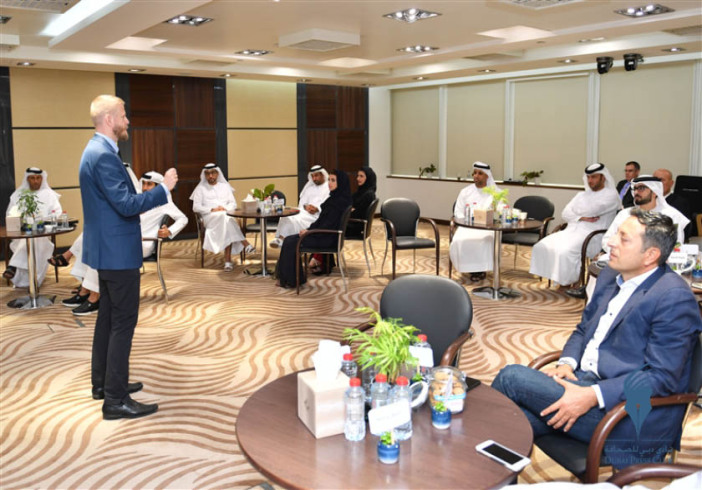 Dubai Press Club, DPC, said the "Media Leadership" programme continues to boost strategic competencies of media professionals during its weekly sessions, held at the DPC headquarters, in co-operation with Abu Dhabi National Defense College, NDC, and the National Media Council, NMC.
The programme was launched on 6th October last year in the presence of H.H. Sheikh Maktoum bin Mohammed bin Rashid Al Maktoum, Deputy Ruler of Dubai and Chairman of Dubai Media Incorporated. It will conclude in the beginning of February with a graduation ceremony.
According to Mona Ghanim Al Marri, President of DPC, the organisation is keen to launch quality and specialised initiatives such as the Media Leadership programme in a bid to enhance strategic competencies of media professionals. This will further equip the media sector to stay abreast of changes and practices in the field, and respond to regional and global issues more efficiently.
Al Marri said that the programme reflects DPC's strategy that aims to equip the community and the media industry with media cadres capable of rationally dealing with various issues while upholding the highest professional and ethical standards. This is achieved through exchange of expertise and constructive dialogues during the sessions where top managers of media organisations and academics with expertise in the field are taking part, she added.
The programme also reflects DPC's instrumental role in supporting the UAE media sector through organising training workshops and other initiatives that will generate greater value for the media industry.
Al Marri said the programme would hone the participants' analytical, research, critical thinking and evaluation skills. She also stressed the next phase of the programme would discuss more profound issues related to designing media strategy and policy development besides defining the media's role in maintaining the country's security and preserving its gains.
The programme has so far hosted a number of academics from the National Defense College in Abu Dhabi. Among them is former Georgian Ambassador Grigol Mgaloblishvili, who had a long career in diplomacy and served in the Georgian Foreign Service for 19 years before joining the NDC as Associate Professor. Throughout his career, he had served as the Prime Minister of Georgia, Permanent Representative of Georgia to NATO, the Georgian Ambassador to Turkey and a non-resident Georgian Ambassador to Albania and Bosnia-Herzegovina.
The Media Leadership programme also hosted Dr. John R. Ballard, Dean of the National Defense College in the UAE. Ballard had previously served as a Professor of Military History and Strategy at the American Joint Forces Staff College. The programme also brought in Dr. Howard Gambrill who specialises in the Middle East affairs and has extensive experience in counterterrorism and counter-violent-extremism (CVE) issues.
Follow Emirates 24|7 on Google News.