Miami Beach on Palm: 2BR flat costs Dh3m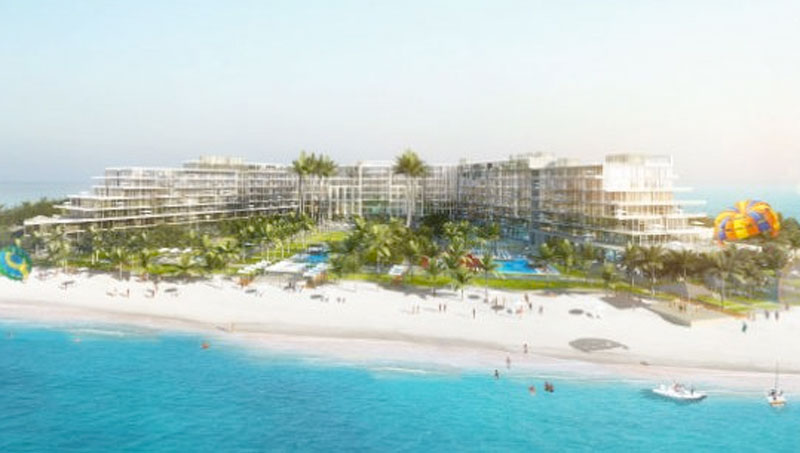 IFA Hotels and Resorts, an international hotel developer, will complete the Dh1 billion 'The 8' on Dubai's Palm Jumeirah by end-2016, according to company CEO.
"The construction contract has been awarded to General Contracting Company. We are expecting to complete the project by end-2016," Khaled Esbaitah, CEO of IFA Hotels & Resorts, told Emirates24|7.
He refused to give the value of the contract.
The 8, a mixed-use development, will replicate the style of Miami Beach. It will have around 300 units, comprising two- and three-bedroom apartments, penthouses and signature townhouses, while the resort will offer a mix of hotel apartments, ranging from one-, two- and three-bedroom units and a presidential suite.
"The hotel apartments will be furnished by design house Kenzo Maison," Esbaitah said.
The 8 will offer lifestyle amenities such as water sport rentals, a gym, tennis court, a beachfront restaurant and a children's area along with a family pool.
"The Palm Jumeirah continues to be a market leader in property value retention and rental yield. Although 45,000 new residential units are scheduled for completion in Dubai by end-2015, only four per cent of these are on the island," said Talal Al Bahar, Chairman, IFA Hotels & Resorts.
Asked about the launch prices, Esbaitah said the company would start selling a two-bed apartment (1400 square feet), starting Dh3 million.
The developer will commence pre-launch sale on March 22.
Listed on the Kuwait Stock Exchange, IFA Hotels & Resorts has a market capitalization of approximately US$1billion. The company's main shareholder is Kuwait-based International Financial Advisors.
Deloitte report had said that Palm Jumeirah would maintain its position as a key location for luxury property units, driven by demand from rising tourist arrivals to Dubai.
Villa prices on the Palm jumped 67 per cent year-on-year in the fourth quarter 2013, Asteco had said.
In 2013, house prices rose by over 20 per cent, with expectation of the market growing by another 10 to 15 per cent this year.

Follow Emirates 24|7 on Google News.