Minibus and bicycle collide on Dubai's Union Street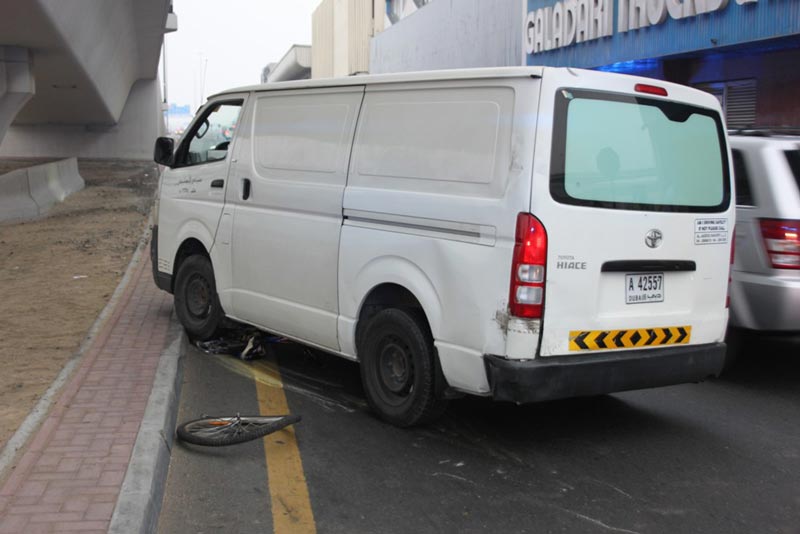 A minibus and a bicycle collided in Dubai on Wednesday morning, resulting in moderate injuries to the bicycle rider.

Brigadier Mohammed Saif Al Zafeen, Director of General Department of Traffic, said the collision took place at 7am on Union Street near Galadari Motors. The driver of the minibus was an Asian and the bicycle rider was an Arab youth.

Major Zafeen said there were 12 accidents involving bicycles last year which resulted in one person's death and injuries to five people.

Mini buses were involved in 87 road accidents last year, resulting in seven deaths. 15 people were seriously injured, 60 were moderately hurt and 97 sustained minor injuries.



Follow Emirates 24|7 on Google News.