Minibus explodes after collision: 4 dead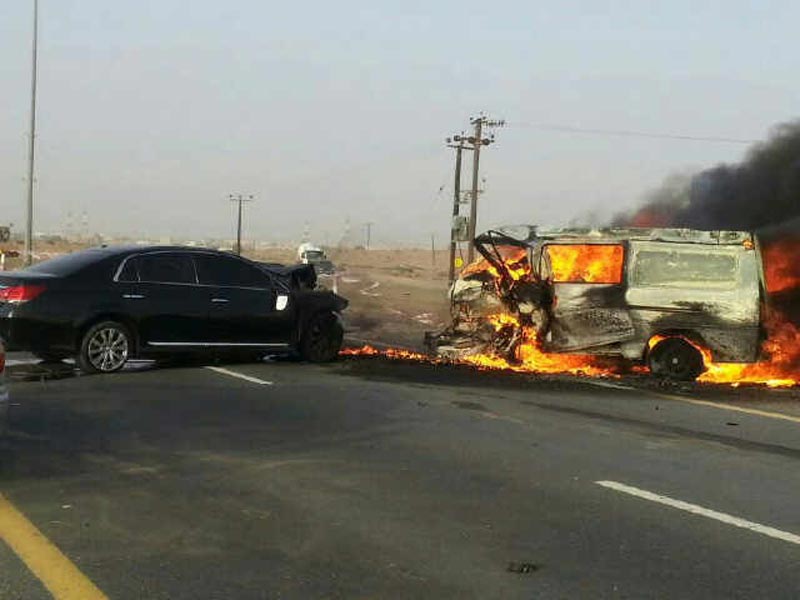 Three people were burnt to death and a UAE citizen died in a vehicle accident in the Rahmaniya area of Dhaid in Sharjah emirate on Monday evening.

A minibus was loaded with cylinders containing airconditioning gas and welding oxygen. The other vehicle was a Toyota Avalon driven by a UAE national.

The collision of the two vehicles caused an explosion, killing the driver and two others in the minibus and the driver of the saloon car. The bodies of the three people in the minibus were completely burnt. The saloon car was speeding, police said.

The dead bodies have been taken to Sharjah Police's forensic laboratory.

Colonel Shwaf Abdul Rahman, Director of Traffic and Patrols, said the speeding UAE national who caused the accident does not have a driver's licence and also has a criminal record.
ALSO READ:

24-hour beach ban in Dubai: Residents, tourists urged not to venture out into the sea



Sharjah Police warn of new 'ATM swallowed my card' scam
Follow Emirates 24|7 on Google News.