Mira initiative plants seeds of hope for underprivileged farmers in Afghanistan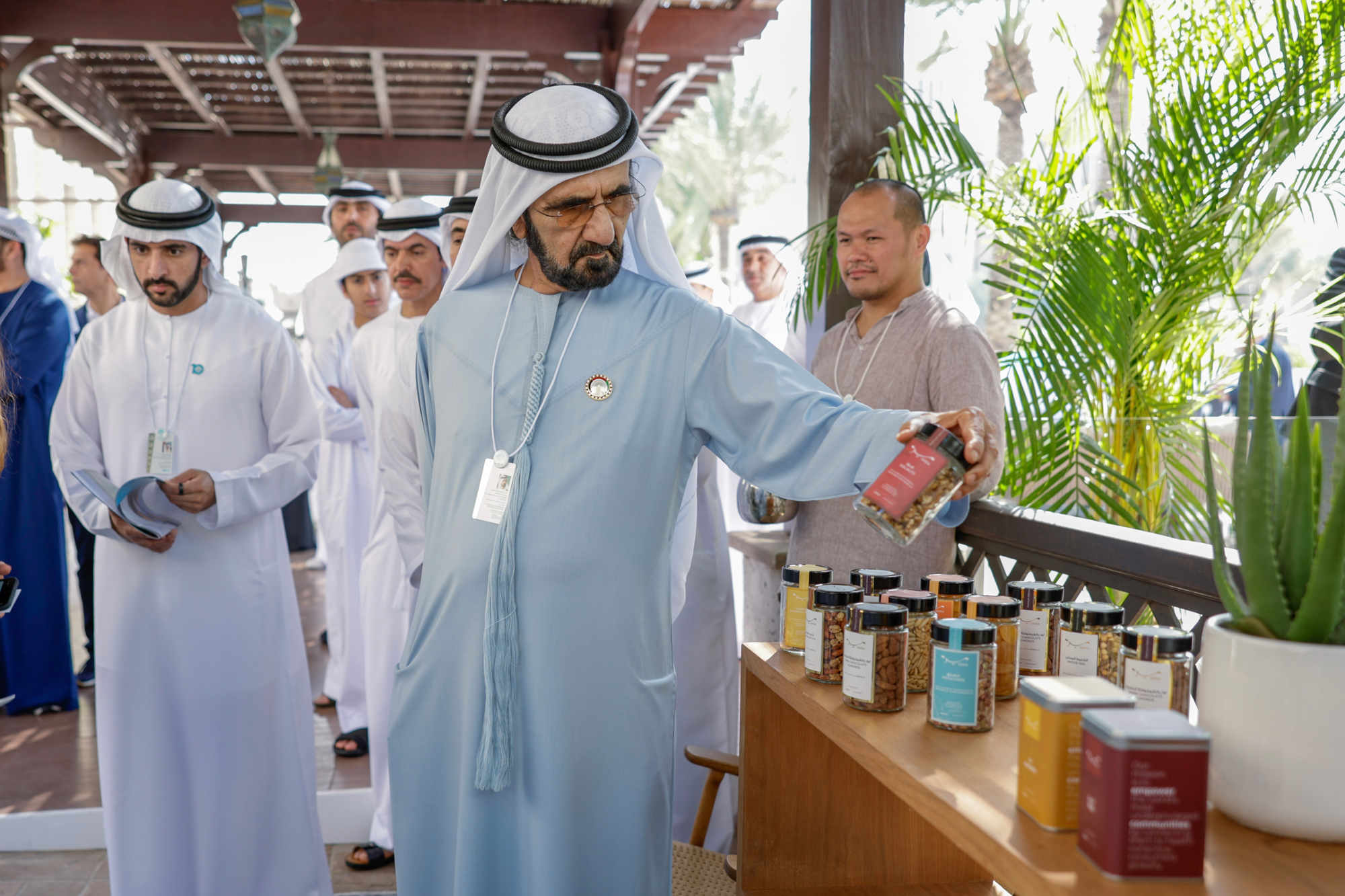 "Mira", the social enterprise of a UAE-based humanitarian organisation, the Fatima Bint Mohamed Bin Zayed Initiative (FBMI), was under the spotlight at the World Government Summit held from 13-15 February in Dubai.
His Highness Sheikh Mohammed bin Rashid Al Maktoum, Vice President, Prime Minister and Ruler of Dubai, and H.H. Sheikh Hamdan bin Mohammed bin Rashid Al Maktoum, Crown Prince of Dubai and Chairman of Dubai Executive Council, visited Mira's stand at the event, which displayed products sourced from farmers across Afghanistan.
Launched over a decade ago, Mira represents independent farmers from across Afghanistan, united under a shared vision of growing organic fruits, nuts and saffron without the use of any harsh chemicals or preservatives.
Several Afghan farmers have benefited from the initiative, with their products finding consumers around the world, bringing better living conditions to them, and their families and communities. With agriculture being an integral part of Afghanistan's cultural heritage, Mira encourages traditional techniques and provides farmers with vocational training.
Underprivileged communities in some of the remotest areas of Afghanistan have seen their living conditions improve significantly over the last decade due to the efforts of the Fatima Bint Mohamed Bin Zayed Initiative, an organisation that represents the highest of Emirati humanitarian ideals. Bringing renewed hope to people affected by crippling poverty and unemployment, especially women, the Initiative, has been at the forefront of bringing sustainable sources of income, education, social development, medical care and clean water to over 1,000,000 underprivileged Afghans over more than a decade.
Forging a new path of hope and compassion, the FBMI has facilitated education to more than 20,000 children, provided treatment and prenatal care to over 300,000 people and delivered over 500,000 polio vaccinations since 2020 in Afghanistan.
The remarkable success of the Initiative and its social enterprises represents the UAE's deep commitment to the security and welfare of the Afghan people, which has been a hallmark of the country's humanitarian mission in Afghanistan since 2003.
Zuleya, another social enterprise created by the FBMI, sells 100 percent organic carpets and handicrafts made by artisans in Afghanistan employed by it, mostly Afghan women from disadvantaged communities.The enterprise, which has a flagship showroom in Dubai Design District (D3) invests all its profits back into the carpet-making initiative to preserve this ancient craft for generations to come.
The Fatima Bint Mohamed Bin Zayed Initiative (FBMI) was founded in 2010 to empower underprivileged communities, with a strong focus on women, by providing them with sustainable employment and critical social services.
Follow Emirates 24|7 on Google News.