Mohammed bin Rashid helps aid agencies airlift supplies to South Sudan as famine and conflict spread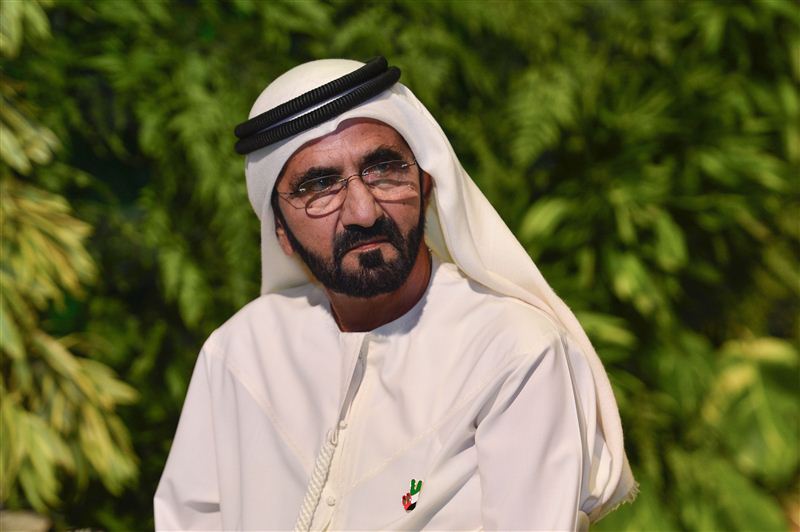 Ninety tons of badly needed relief supplies provided by aid agencies belonging to Dubai's International Humanitarian City (IHC) left on 23rd of May at 3pm local time from Dubai International Airport to Entebbe onboard the Boeing 747B loaned for the operation by Vice President and Prime Minister of the UAE and Ruler of Dubai HH Sheikh Mohammed bin Rashid Al Maktoum.
It was the second such aid shipment for South Sudan this month and the third airlift in the past year to Entebbe, supported by His Highness.
The third IHC shipment came in response to the growing needs of South Sudanese who have fled into Uganda to escape the South Sudan's bloody civil war.
Most of the refugees are women and children with no assets or means of support and many arrive in Uganda on foot severely malnourished. Deaths from starvation and disease are on the rise.

The shipment, which reached Uganda within five hours, at a cost of USD 155,000, carried relief items with a total value of USD 435,611 (AED 1.6M) that were donated by five members of the IHC – WHO, UNICEF, UNHCR, the IFRC and UNHRD.
These organisations provided materials including shelter, water and sanitation items, school materials, logistics assets and medical supplies.
HRH Princess Haya bint Al Hussein, Chairperson of the International Humanitarian City, said: "The plight of South Sudanese refugees is horrific. I am once again grateful to His Highness Sheikh Mohammed bin Rashid for his instant response and his tremendous support for the international humanitarian effort, as well as his support for the International Humanitarian City, which enables it to fulfill its objective of extending assistance to those in need.
I also express my gratitude to Dubai Air Wing, Rashid Khalifa Belhoul, our IHC Board and Team for facilitating in record time this second rotation to Entebbe, and our members, WHO, UNICEF, UNHCR, the IFRC, and UNHRD, who are all on the frontline trying to avert this humanitarian crisis.
I pray we see a political solution that puts an end to the civil war, which has led to famine and millions fleeing their homes."
Follow Emirates 24|7 on Google News.