Mohammed bin Rashid Smart Majlis receives 35,000 ideas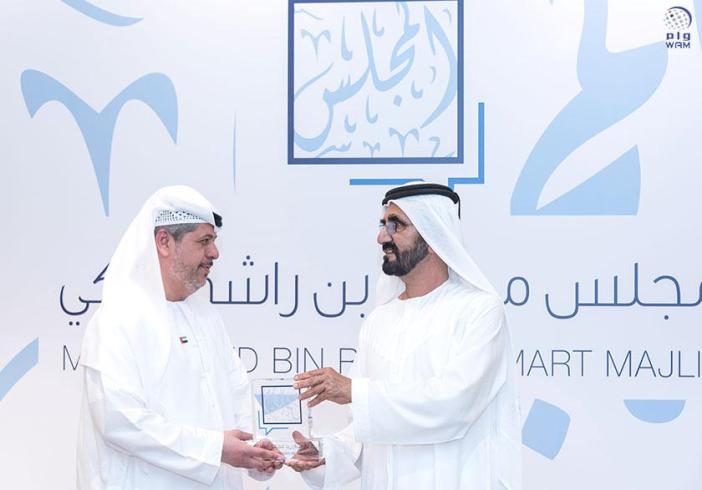 The Mohammed bin Rashid Smart Council has received more than 35,000 innovative and developmental ideas since its launch one year ago.
These ideas have been studied by a team of more than 460 employees working in 41 government and private entities- in a bid to maintain the Smart Council's role as a leading international platforms for ideas.
"This crowdsourcing is a great method to generate innovative ideas and improve the developmental process for building the future," said Vice President and Prime Minister of the UAE and Ruler of Dubai, His Highness Sheikh Mohammed bin Rashid Al Maktoum.
He added that the real team in this generating of ideas includes the community and the government, which serves as its executive arm to implement the proposed projects and initiatives.
"Crowdsourcing proved to be a successful way to obtain collaborative ideas", Sheikh Mohammed said, adding that some mega projects in Dubai are a result of innovative ideas from members of the community, and adopted by the concerned entities."
Sheikh Mohammed noted that the Smart Majlis is open to everyone in the community, asserting that the public should not hesitate to come up with ideas, no matter how simple they might seem. He added that he would continue to personally follow those innovative ideas presented to the Smart Majlis.
He also honored a number of individuals for contributing ideas through the Mohammed Bin Rashid Smart Majlis.
Mohammed bin Rashid Smart Majlis can be accessed via the smart phone application MBRMajlis, or on its website www.MBRMajlis.ae.
Community members can register on either of these platforms to present their ideas or comments through a simple process that includes stating the title of their proposal, providing a summary, and choosing the category it falls into, which includes: Business and Entrepreneurship, Smart City, Tourism and Entertainment, Parks and Beaches, Transportation, Electricity and Water, Safety and Security, Government Services, Health, Education, Law and Justice, Roads and Traffic, Social Responsibility and Charity Work, Art and Culture, Youth, Sports, Environment, Media, Real Estate and Housing, along with other fields.
Follow Emirates 24|7 on Google News.