More than half a million prizes won at Gitex Shopper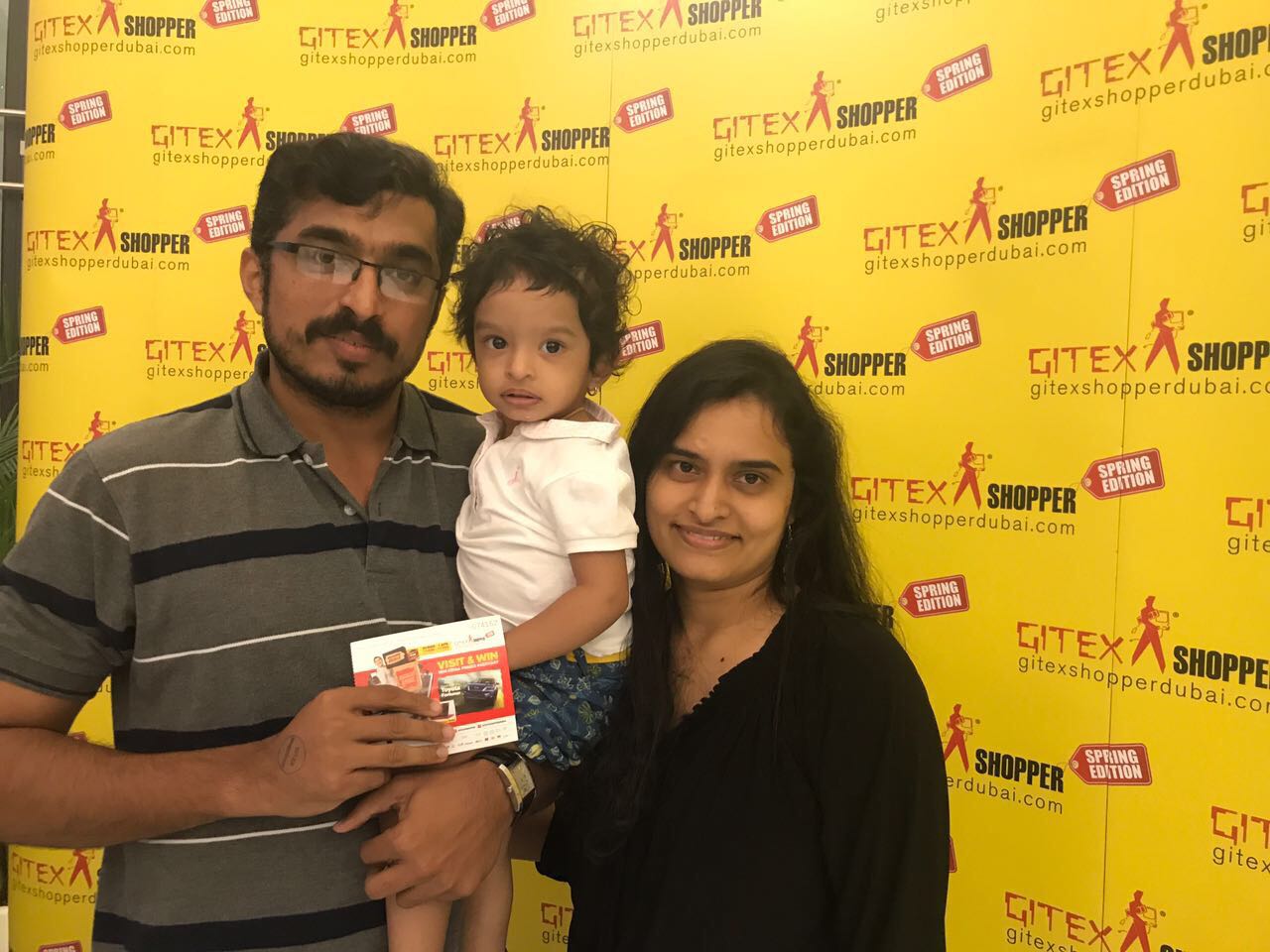 More than half a million dirhams worth of prizes were given away to lucky visitors at GITEX Shopper Spring this weekend, as shoppers filled Dubai World Trade Centre in search of the best deals in town for the latest consumer electronics.
Prize winners certainly got more than they bargained for with Dh25,000 daily cash prizes, a 2017 Toyota Fortuner SUV and Dell Inspiron 11 3168 laptops all won throughout the four-day retail extravaganza.
Driving away with a new SUV, Varna Kuruvat from India said: "I am delighted to have won a new car. I can't quite believe it. I have been coming to GITEX Shopper every year and I never thought I would win anything, let alone a car. This is so great for me and my family. We are still all in shock. This is life changing for my husband and I and of course my young daughter."
Lucky Dubai resident Bindu Biju was all smiles as she collected her Dh25,000, while shoppers Melody Cabarios and Seife Hailu were among the 80 winners to walk away with a Dell Inspiron 11 3168 laptop.
A first time visitor to GITEX Shopper, Bindu Biju and her family came to the shopping event to get the best deal on a Samsung S7 mobile phone to celebrate her birthday.
"I'm so happy and excited. This is the first time I've ever won something! It's the first time we've ever bought something from GITEX Shopper, and actually the first time we've ever visited the show. Now I will come back every time!"
Aside of the Dh500,000 plus worth of prizes given away by GITEX Shopper, power retailers and brands alike had giveaways of cash, vouchers, tech products and even gold for shoppers lining the showfloor.
Four lucky students also got their hands on free scholarships to study a university degree, courtesy of Amity University.
Melody Cabarios, Filipino, Dubai Resident, laptop winner said: "This is the third time I've visited GITEX Shopper and I came today specifically to buy an iPhone 6 Plus for my daughter. Then I entered into the scratch and win prize draw and can't believe I won this Dell laptop. I'm just going to enjoy it and I love this prize so much! I'm going to use it myself but will also share with my friends. I will be able to talk to my family so much more now. Thank you GITEX Shopper!"
The regions largest consumer electronics show, GITEX Shopper returns to Dubai World Trade Centre from September, 24 – 30 2017.
Follow Emirates 24|7 on Google News.