Most common New Year resolutions for UAE residents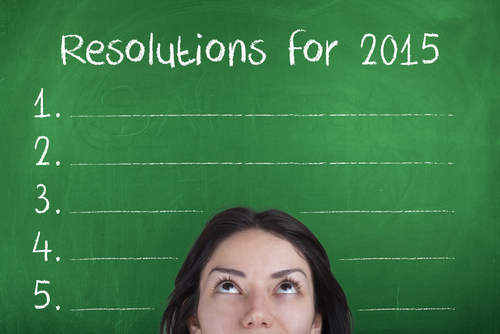 Losing weight, getting a new job and becoming a more family oriented person are some of the most popular New Year's resolutions of UAE residents for 2015.

A country that has high rates of obesity and where people have the chance to win gold only if they bother to work on their health seems to have finally drilled the importance of keeping fit in the minds of the residents.

Most UAE residents want to be winners this year by losing weight and they resolve to make it happen this year. The maximum number (30 per cent) of those who participated in the online poll run by Emirates 24|7 opted for this as the most important resolution for the months ahead.

Losing weight has been quite a common New Year resolution over the years but it does need strong will power and determination to keep up to it.

"I just don't intend to stick a picture of my favourite model on the wall," said a resident from India, who intends to lose at least 10 kilos by the end of the year.

"I am going to get some practical tips to lose excess weight, coupled with joining running groups and preparing my own meals at home," she said adding that she has failed to achieve her targets last time but is stubborn enough to make it happen this year.

Next on the list, (20 per cent) are those, who want to switch jobs, whether it's for career satisfaction or just a better salary.

And, 2015 may be a decent year for those looking to get out of a career rut they have been stuck in over the past years as the number of listed vacancies are soaring in the country, with November (2014) being the best month last year.

According to the latest Monster Employment Index, UAE has exceeded the year-ago level by a significant 19 per cent in November 2014 following a two percent annual drop the previous month.

This rise is contributing to the increase in consumer optimism for the UAE and across the region.

Just as residents want to chase their career dreams, they also seek work-life balance. Nineteen per cent of the poll participants want to become a better husband/wife, parent or child by spending more time with their family. Quality time spent also becomes more important than quantity and participants are willing to work towards it this year.

This is followed by 7 per cent of the respondents who resolve to quit smoking in 2015. Smoking is the second major cause of death in the UAE where an estimated 19 per cent of the population smokes, according to the World Health Organisation.

Quitting smoking "isn't an easy task but is definitely achievable," said a participant. "The first day of the year was my set date and I also have a quit date in place. And, I'm asking my family, co-workers and friends to help me stick to my quitting programme," he added.

Even as most of us keep ourselves busy with making resolutions especially in the first week of the year there is a good percentage of people who believe this may be just a worthless exercise and a time waster.

Twenty four per cent of the participants said they don't waste time on resolutions because 99 per cent of the times people tend to break it within the first fortnight, so why bother at all?
Follow Emirates 24|7 on Google News.