Multiple vacancies with UAE Central Bank for all nationalities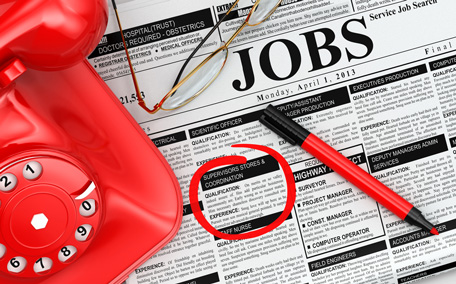 UAE's Central Bank has many vacancies that need to be filled up and these jobs are open to all candidates, irrespective of nationality.

Several jobs are available in various departments like research & statistics, risk management, monetary & reserve management, banking supervision, IT, HR, communication & international relations division, internal audit, legal affairs, anti-money laundering & suspicious cases unit, strategy & organisation excellence and administration affairs division. The closing date and criteria for each job has been listed in the Careers section of the Central Bank's website .

The closing date for receiving job applications for the listed vacancies is March 31, 2015. The Central Bank has not mentioned salaries or the overall package, but has said that the package will depend on the role and the credentials of the candidate.

The Bank is also encouraging UAE nationals to apply. Emiratis who are looking to apply can fill an online form on the website, indicating the position they wish to offer their candidature for together with their personal details, qualifications and expected salary.

The Central Bank of the country has five branches, seven departments, seven divisions, seven units and the risk bureau.

It maintains five branches in major cities of the country, in addition to the head office located in Abu Dhabi. Central Bank branches are located in Dubai, Sharjah, Ras Al Khaimah, Fujairah and Al Ain.

These branches facilitate inter-bank dealings as well as banks dealings with the Central Bank. Each branch consists of three main sections, namely, banking operations, accounts and administrative affairs.

The Central Bank formally commenced its functions on December 11, 1980, in pursuance of the provision of Union Law No. (10) of 1980, which superseded Union Law (2) of 1973, establishing the former Currency Board in the United Arab Emirates.

The Bank directs monetary, credit and banking policy and supervises over its implementation in accordance with the State's general policy and in such ways as to help support the national economy and stability of the currency.

Follow Emirates 24|7 on Google News.