Musanada: Mafraq-Ghuwaifat Highway progressing as planned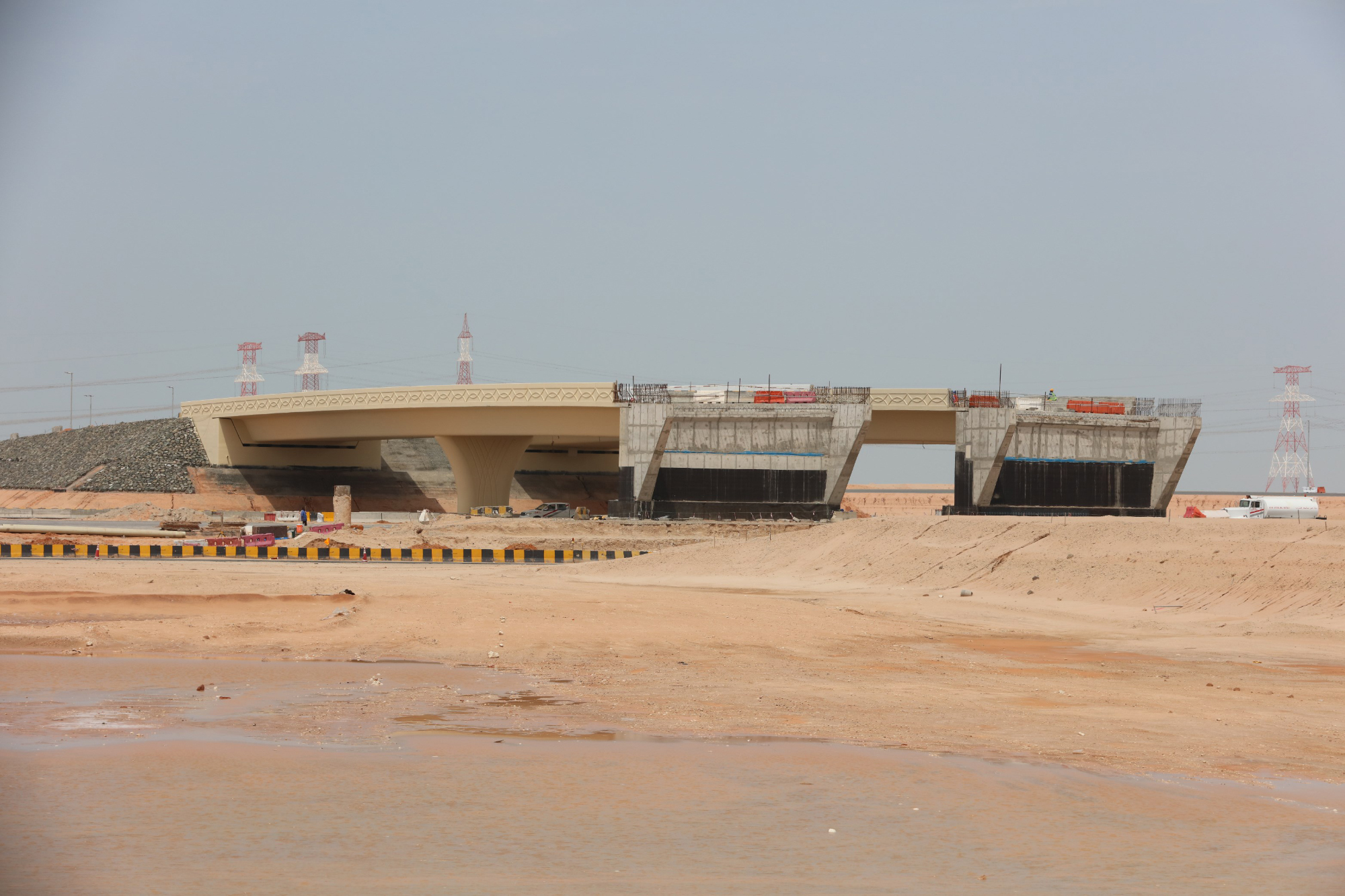 Abu Dhabi General Services Company, Musanada, has announced that work is progressing as planned and in line with highest standards on the Mafraq-Ghuwaifat International Highway project.
Commenting on the announcement, Saleh Al Shaiba Al Mazrouei, Acting Road and Infrastructure Executive Director, said "Efforts are gearing towards the inauguration of this Dh5.3bn strategic project. This forms part of Musanada's efforts, in line with the Abu Dhabi Plan, one main objective of which is to provide an effective transport system serving the community and economy of the emirate.
"The teams assigned to this project are working round the clock to deliver the works as per the project plan due to the importance of this road which will interconnect the western region cities and facilitate trade movement on the international highway," he added.
Elaborating, Al Mazrouei explained, "There are roughly 8,500 consultants, engineers and labourers engaged on the 6-package project which includes the construction of 16 new upper interchanges, together with basic improvements to the existing interchanges at Mafraq, Hameem, Abu Al Abyad and Madinat Zayed interchanges, as well as major improvements to existing interchanges, bringing the total improvement works to 246km long, extending from Mafraq to the international borders with Saudi Arabia at Ghuwaifat, passing through the Al Ruwais industrial centre."
"The project encompasses construction of new lanes in both directions, from two to four lanes in each direction along the 182km-long section stretching from Mafraq until Baynounah Forest area, and from two to three lanes along the 64km-long section from Baraka to Ghuwaifat. The project also includes construction of lay-bys for road users. There will be two shoulders on both right sides of the road for emergencies. In addition, work is in progress to construct a camel underpass close to Al Silaa and Ghuwaifat, serving camel owners in the areas surrounding the road and the camel race track close to Al Silaa area." concluded Al Mazrouei.
Follow Emirates 24|7 on Google News.