Nail in shawarma: Dh5,000 fine for eatery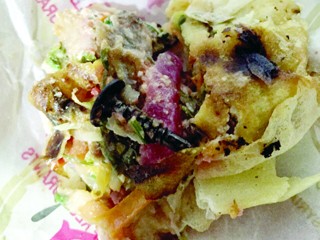 Sharjah Municipality has fined a restaurant in Sharjah Dh5,000 following a complaint from a customer, reported Al Ittihad.

Maryam Amin alleged that she found a steel nail in a shawarma she ordered from the restaurant. She showed the object to her brother, who filed an online complaint with Sharjah Municipality.

An official followed up the complaint and inspected the restaurant and fined the outlet Dh5,000.

Sheikha Dr. Rasha Al Qasimi, Assistant Director-General, Public Health, Central Laboratory, Sharjah Municipality, said the municipality takes all complaints seriously and initiates necessary actions against any kind of violation.
Follow Emirates 24|7 on Google News.