Nakheel awards construction contract for Deira Mall with total investment of Dh6.1bn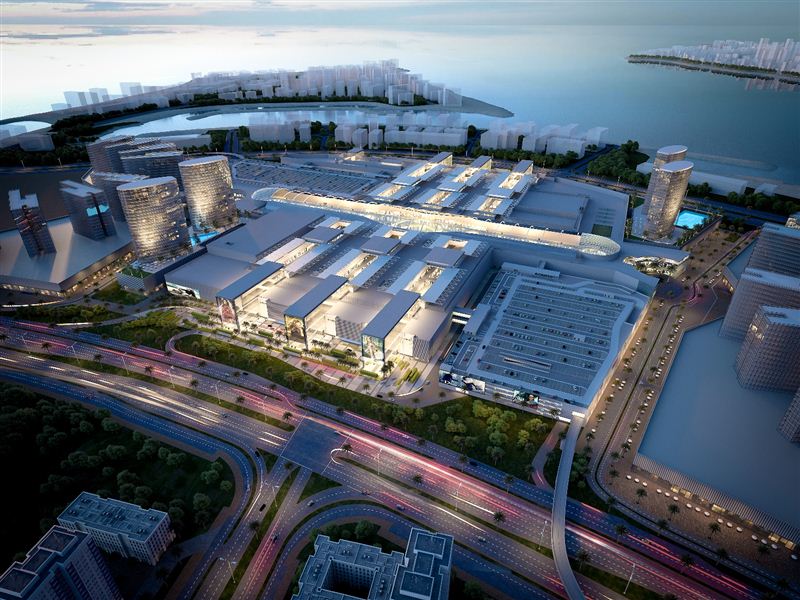 Master developer Nakheel today awarded a construction contract to build Deira Mall – Dubai's biggest shopping, dining and entertainment destination in terms of retail space – with a total investment of Dh6.1 billion.
Nakheel has appointed United Engineering Construction LLC to build the mall, under a contract valued at Dh4.2 billion. Construction will begin in Q3 this year, with completion in 2020.
With four million square feet of leasable area, Deira Mall will be the biggest in Dubai in terms of shop space.
It will be located on a four million sq ft site, where vibro-compaction work is under way, at the heart of Deira Islands, Nakheel's new, 15.3 sq km waterfront city that is part of Dubai's 2021 vision. The four-island development, which will transform the area traditionally known as 'Old Dubai' into a world-class retail, tourism, living and leisure hub, will be home to more than 250,000 people when complete.
With a total built-up area of 10.3 million sq ft, including a 3.8 million sq ft multi-storey car park with 8,400 spaces, Deira Mall will feature over 1,000 shops, cafes, restaurants and entertainment outlets across three floors. The state-of-the art development will boast a retractable roof, bringing natural light into the complex and allowing open-air shopping in cooler months.
Deira Mall will be the centrepiece of Deira Boulevard, a new Dh5 billion Nakheel community with 16 residential towers, nearly 3,000 apartments and extensive retail, restaurant and recreation space. Together, Deira Mall and Boulevard will have 4.5 million sq ft of shop space. A construction tender for Deira Boulevard was released in January this year.
Deira Mall is one of two large-scale retail projects by Nakheel Malls at Deira Islands. The other, Deira Islands Night Souk, is set to become the world's largest night market, with 5,300 shops and almost 100 quayside cafes and restaurants. Construction is in full swing, with the project due for completion in 2018. All units at the Night Souk are fully leased.
Deira Islands will add 40km, including 21km of beachfront to Dubai's coastline and pave the way for hundreds of tourism, leisure and residential developments including hotels, resorts, serviced apartments, mixed-use buildings and waterside homes. Nakheel has signed joint venture partnerships with Spain's RIU Hotels & Resorts and Thailand's Centara Hotels and Resorts to create two beachfront resorts at the islands, with more hotel deals on the way.
Follow Emirates 24|7 on Google News.