NCEMA launches early warning system on mobile phones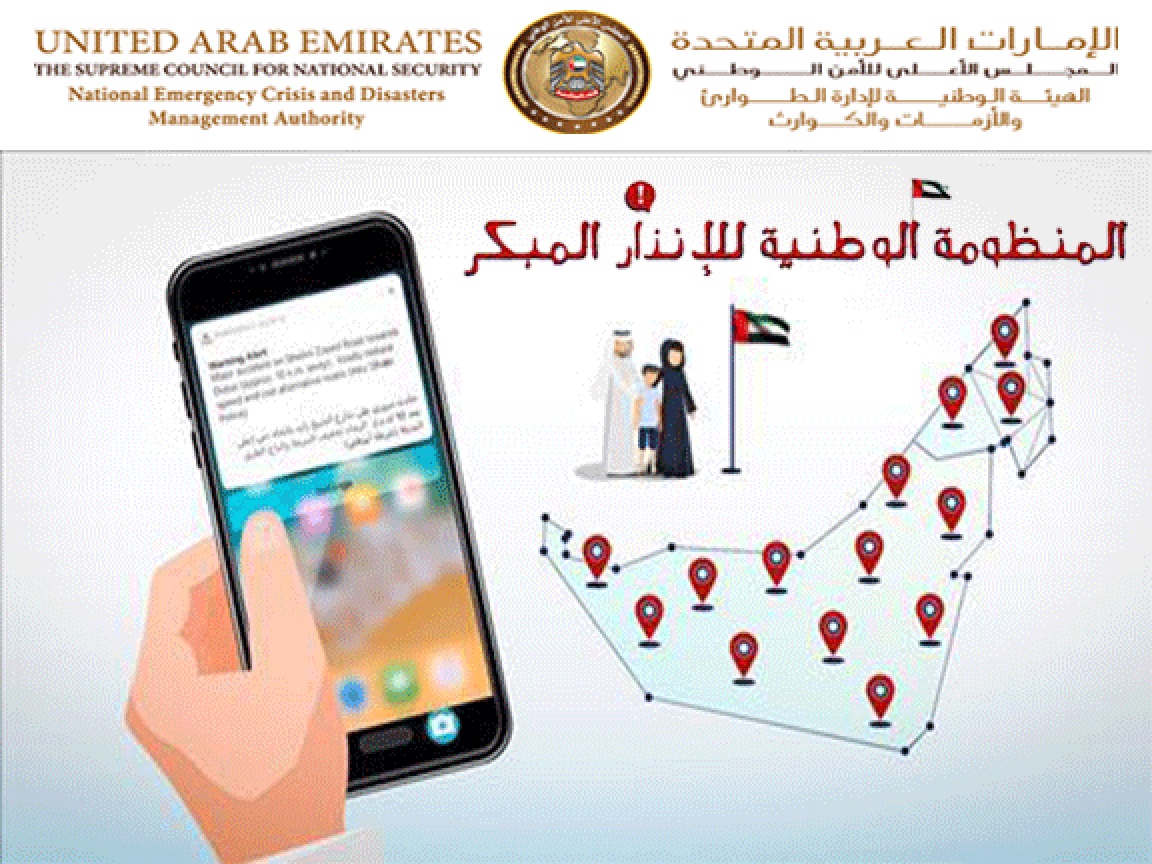 The National Emergency, Crisis and Disasters Management Authority, NCEMA, has officially launched the first stage of the "National Early Warning System," by adopting a unified electronic system and activating a feature to send warning messages through telecommunications networks, to reach the general public through their mobile phones.
The system is characterised by its efficiency and speed in sending warnings to the public, based on location and sending warning messages without affecting the performance of telecommunications networks. It also aims to deliver the messages to the public within seconds.
The Abu Dhabi Police will be the first authority to benefit from the system, which it will use to transmit warning messages to the public and in partner agencies in cases of fog and other emergencies.
The warning message, which will be received by the public through their mobile phones, will be shown automatically on their screen and accompanied by sound and vibration alarm. It will instruct the public to take the correct action and avoid danger.
Dr. Jamal Mohammed Al Hosani, Director-General of NCEMA, stressed that this accomplishment, which is the first of its kind in the region, is due to the directives and support of the wise leadership and the joint co-operation between government agencies, which worked as one team to enhance the country's stature among the international community.
He also pointed out that the UAE has become the first country in the Arab region to establish an integrated and unified system that uses modern telecommunications technology to warn and protect individuals and the community.
This accomplishment is only the first part of NCEMA's general early warning plan, and it has begun working with its government partners concerned with other methods of broadcasting, including radio, television, unified Adhan (call for prayers) in mosques and smart tablets, with the aim of expanding its range of public warnings, by introducing various methods to warn the largest number of people in the fastest possible time, before, during or after an emergency, he added.
Follow Emirates 24|7 on Google News.