Need another holiday? Here are some UAE deals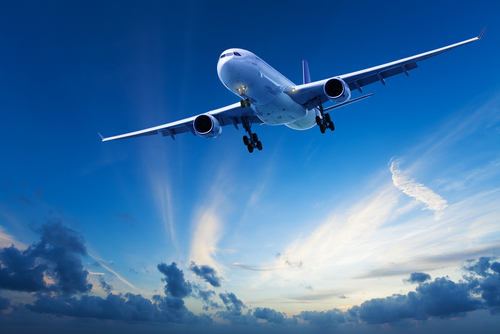 If you are like most of us who need another holiday to recover from the Christmas vacation, there are some good airfare deals that are enticing enough to make us think so.

Budget carrier Air Arabia has come out with its web exclusive offer, which offers all inclusive return fares from Dh500.

You need to book tickets between Monday, January 5 and Tuesday, January 6, 2015 and the travel period should be between January 5 and March 31.

Many popular destinations have been included in the offer. For example, you can fly from Sharjah to Colombo for Dh400 (one way). The price to fly to the Indian capital is just Dh475 and to the South Indian city Kochi it's Dh425. You can opt for Beirut for Dh650. These are all inclusive prices for a one way travel.

Dubai-based Emirates Airline is also running its special fares. Lucrative deals in the economy class are on offer for several cities in Pakistan. You can fly to Islamabad for Dh1,445 and to Karachi for Dh1,195. These are return fares and you need to book by the January 8 and fly until the July 14, 2015.

Prices to popular destinations like Bangkok (for Dh2,525)and Hong Kong (Dh2,785) have also been slashed. There are many other deals with some good offers in business class as well.

Etihad is also offering sale on economy class flights from the UAE to some of its popular destinations. The special offer is only valid until 08 January, 2015 with travel dates available between now and July 15, 2015.

Under the deal you can fly to far away destinations like New York from Dh 4,195; to Chicago from Dh4,995 and to Los Angeles from Dh5,495.

Good deals on Indian cities are lucrative, too. You can fly from Abu Dhabi to Kochi in its economy class for Dh805; to Mumbai and Delhi from Dh825; to Bangalore from Dh935; Chennai from Dh1,005 and Hyderabad from Dh1,015.

For these destinations the booking time is until March 31 and travel period is until October 26, 2015 giving you enough time to book your spring as well as summer holidays well in advance.
British Airways also has a sale period running across all cabins from January 5 to 11. The travel period is until the June 30. Fares start from Dh2,575 from the UAE to the UK and Europe, and Dh3,815 to the US and Canada.
Follow Emirates 24|7 on Google News.