New Dubai tower rules: How cladding will be used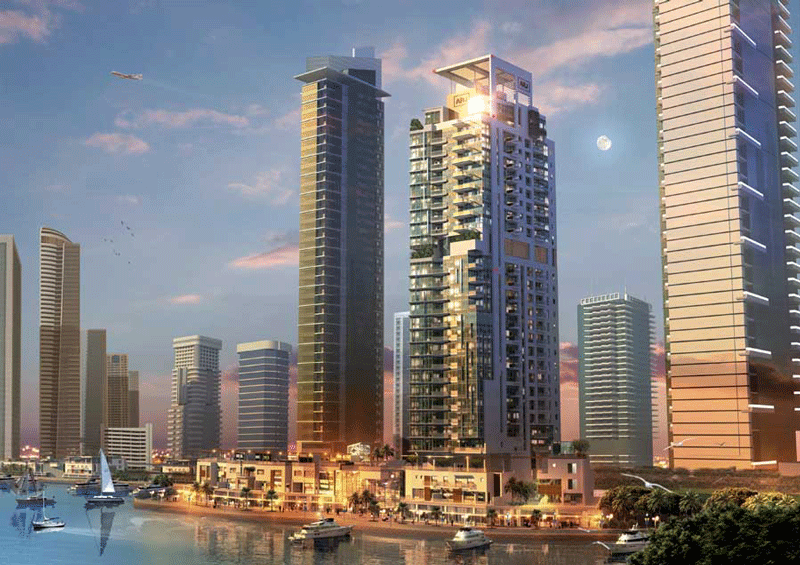 A new list of standards and requirements relating to fire safety of tall buildings in the UAE will be applied in future, according to a report in the Arabic daily newspaper Emarat Al Youm.
The new requirements include specifications for interior fire protection systems, said Major General Rashid Thani Al Matrooshi of Dubai Civil Defence.
Al Matrooshi said a meeting of the UAE's top civil defence officials was held in the presence of Lt. General Sheikh Saif bin Zayed Al Nahyan, Deputy Prime Minister. The meeting was attended by Maj. Gen Jassim Al Marzouqi, Commander-in-Chief of UAE Civil Defence.
The meeting, held to discuss consequences of the recent fire at The Address Hotel in Dubai, adopted several requirements related to fire safety of buildings.
He stressed that though the facades of Dubai towers made of aluminum sheet or cladding material met 100 per cent of the requirements of fire safety rules of Dubai and UAE, it was decided to add more requirements to enhance safety.
He said the decisions included allowing use of cladding that contains flammable elements up to 10 floors.
It was decided that floors that use concrete or non-combustible materials should be isolated from the rest to limit the spread of fire through facades.
He confirmed that it was decided that there should be enough space all around (360 degrees) tall buildings to enable civil defence to maneuvre their vehicles and equipment.
Al Matrooshi said Dubai Civil Defence would launch an extensive campaign to survey all towers and old buildings, starting with high-density buildings like hotels, to check the quality of materials used on facades and balconies.
Al Matrooshi's statements came on the sidelines of the Intersec exhibition for security and safety, which was inaugurated by Sheikh Mansour bin Mohammed bin Rashid Al Maktoum.
He added that there is some confusion about cladding materials used in facades of buildings and towers in Dubai and the UAE. He said there are stringent requirements and specifications for outer covers for buildings and stressed that there is no building in Dubai that does not meet fire safety specifications.
He explained that the rear layer of cladding panels covering buildings contain flammable material, but that is not the only reason for spread of flames in both Address Hotel and Al Shaola Tower. There were other factors such as strong winds.
He said there are countries that have banned the use of cladding in the facades of its buildings but this is not a practical solution in the UAE. Property developers in UAE prefer to use cladding to enhance the appearance of their buildings.
He said the meeting discussed all these matters with transparency and reached compromise solutions to enhance fire safety while protecting the interests of the construction industry.
He said cladding materials will be allowed to be used on the first few floors. He said the ideal height for civil defence equipment to cover is 18 floors. Cladding will be allowed without conditions up to half of this height or eight to 10 floors.
As for higher floors, it would require separation of aluminium facades with concrete in the middle to create a barrier to the spread of fire.
Al Matrooshi added that UAE Civil Defence is keen to update its fire safety codes in line with international best practices.
Follow Emirates 24|7 on Google News.