New Dubai traffic rules: What do you do when tram's in front of you?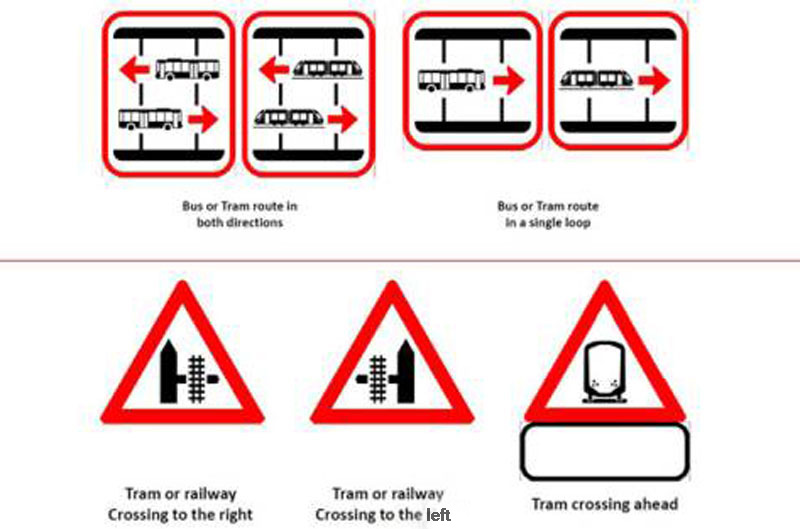 What do you do when there is a tram crossing ahead of you?
Knowing the answer to this question is a must for new drivers, as questions relating to the Dubai tram will soon be inserted in the theory test at driving schools.
The RTA has taken its first steps towards creating traffic awareness about the tram, which will be seen on Dubai roads by November this year.
Dubai tram is currently conducting test drives on Dubai soil, and although these are nothing like the real show, the public needs to be made aware of what traffic will be like once the tram fully operates on the road, says RTA.
Drivers-to-be are the first in learning the new set of rules, and the curriculum of the theory classes have already been changed. "We have started introducing the new rules in all theory classes from the beginning of this year," said Ahmed Hashem Behroozian, CEO of RTA's Licensing Agency.
"If the new rules are not being taught in class, there is something wrong. Every school should be teaching it now."
The learnt knowledge will be tested in the theory exam, where the student will be asked about the meanings of the various road signs related to the tram. "A few questions will be added to the test in road signage section. However, majority of the theory test focuses on hazard perceptions," Ahmed explained.
The road signs may inform the driver that a tram might pass on the right, left or ahead. Other signage shows that a tram route in one or both directions lies in front.
Where the routes of the tram and other vehicles intersect, the tram will have priority, announced Dubai Police earlier.
However, in emergencies, police, ambulance and civil defence vehicles will get priority.
Obstructing the tram's movement, parking or halting vehicles on the tramway will be traffic offences liable for fines.
Although the focus is on new drivers at the moment, a large-scale campaign will be launched in a matter of weeks to inform the general public about the new traffic rules, said the RTA.
Once the tram begins operating, adequate traffic signage will be placed to facilitate smooth interaction. Traffic lights will be set up near all tram stations, six footbridges will be built and a fence is being built to keep pedestrians away from the tramway.

Dubai Police will handle accidents affecting the movement of trams to ensure restoration of service as soon as possible, investigate road accidents at intersections and manage the flow of traffic at affected intersections.



Follow Emirates 24|7 on Google News.