New highway to connect Dubai with Abu Dhabi and Northern Emirates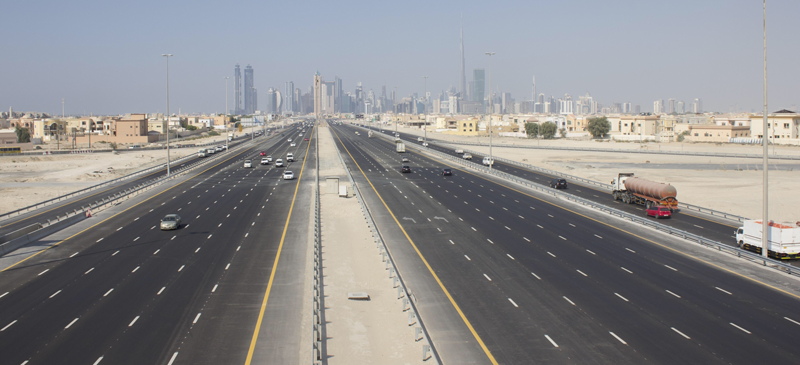 The UAE's Ministry of Public Works is studying laying a new federal road parallel to the Emirates Road, connecting the Northern Emirates to Abu Dhabi and Dubai, according to a report in the Arabic daily Al Khaleej.

The ministry is also planning to build a bridge on Emirates Road to ease traffic between Dubai and Sharjah.

The ministry is currently considering expanding Emirates Road to seven lanes from three in Sharjah and six in Dubai.

The ministry said there would be five basic lanes out of seven of the proposed parallel road linking the Northern Emirates by Dubai and Abu Dhabi, besides the lateral lanes.

Meanwhile, Abdurrahman Al Mahmoud, head of implementation and administration at the Roads Department of the ministry, said the UAE's road network had expanded by 35 per cent since 2007.

According to him, increasing of the number of lanes on roads is not the best solution to eliminate traffic congestion. Instead, building exits and bridges into side roads could help solve the problem to a large extent.
Ministry approves 8 projects worth Dh440m
The Ministry of Public Works is preparing designs and plans for eight vital projects as part of its investment programme in the Northern Emirates at a total budget of Dh440 million.
Yousuf Abdullah, Director, Project Planning Department at the ministry, said the approved projects include three road projects and two projects for the Ministry of Health in the Emirate of Ras Al Khaimah, and two projects for the Ministry of Interior and a project for the Ministry of Labour in the Emirate of Umm Al Qaiwain.
He added that the ministry is implementing these vital projects as part of efforts to deliver the UAE Vision 2021 National Agenda which seek to position the UAE as the world's best in road quality and infrastructure.
Follow Emirates 24|7 on Google News.