New schools coming up in Dubai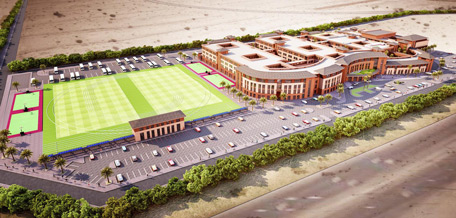 Parents scrambling for school admissions have some reason to cheer. Two new schools are set to open for 2016 intake in Dubai. One's a British curriculum school, and the other an Indian school, both boasting state-of-the-art facilities.
Fortes Education will launch Sunmarke School in Jumeirah Village Triangle for September intake.
The British National Curriculum and IB candidate school (with the IB offered in Years 12 and 13 from the third year of operation) and opens this year from Nursery to Foundation Stage to Year 13. The fees will range from Dh44,900 to Dh70,990, with a three-year lock-in period for founder's discount.
Sunmarke offers facilities state-of-the-art computer labs, digital library, IFA-18 sized football pitch, provision for an athletics running track, semi Olympic-sized swimming pool and a learner's pool, multiple tennis, basketball, volleyball and netball courts, 2 expansive multipurpose halls for gymnastics, sport & game activities, numerous outdoor play areas, garden, multiple activity rooms for various learning activities.
GEMS Heritage Indian School in Al Barsha is set for April intake. The massive campus will cater to over 10,000 students once completed, and the fees (subject to KHDA approvals) ranges from Dh14,000 to Dh24,000 per annum.
The school will combine a 'Bring Your Own Technology' program with the provision of a world-leading, secure and dynamic online learning ecosystem, which will fully engage all students in the learning process.
It boasts of a Cricket Academy, which will attract the best cricketing stars and talent locally and internationally, giving students the opportunity to focus on developing the skills required to further their cricketing ambitions. The School of Performing Arts and Music will build the artistic talents of students who are keen to hone their skills beyond the experiences provided in simple extra-curricular activities. The Debate Academy will also provide students with opportunities to interact with coaches who have had international debate experience, in order to ensure their own techniques are enhanced.
Darryl Bloud, Vice President and Brand/Curriculum Leader, for GEMS Education will lead the school. He said, "The enriched curriculum and additional facilities will provide engaging opportunities to craft well-rounded and well-adjusted students."
Follow Emirates 24|7 on Google News.