New Sharjah used car market to officially open on Thursday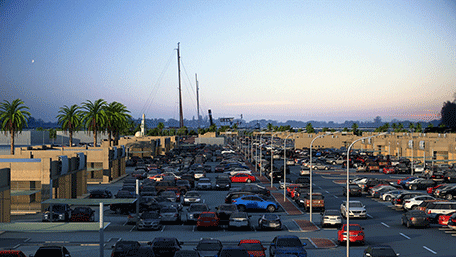 The new Al Haraj Souq in Sharjah, the new destination for pre-owned car shoppers in the region, is set to open on Thursday, January 14.

Located in Al Ruqa Al Hamra, the Souq aims to support the used-car industry and boost economic activity in the emirate.

Strategically located off Sheikh Mohamed bin Zayed Road and Al Dhaid Road, near Sharjah International Airport, the used-car marketplace is in close proximity to the borders of Sharjah and Ajman.

The market consists of showrooms and shops for selling auto spare parts and accessories in addition to car exhibition areas and auction spaces.

Sharjah Asset Management, the investment arm of the Sharjah Government, is the responsible body for the market's management.

Souq Al Haraj is one of the largest used-car markets in the Middle East in terms of total area, number of showrooms, and the facilities and amenities provided, and its one-stop-shop concept ensures that technical inspection, and vehicle registration (Tasjeel) and security services are offered on site to help save effort, money and time for both buyers and dealers.

Abdullah Al Haddidi, Manager of Souq Al Haraj, said, "Souq Al Haraj was designed in accordance with the best international standards and offers integrated services such as cleaning and security services, as well as vehicle technical inspection, registration, and the issuance of all required documents including vehicle export certificates, vehicle ownership certificates, and transfer of ownership certificates under one roof."

The used-car trading industry in Sharjah dates back to the early 1980s and was based in two hubs: Abu Shagara and Bu Daniq. The aim of the market, which gained immense popularity in Sharjah and the entire country, was to help residents and locals who are not able to buy new cars find vehicles that suit them.


Follow Emirates 24|7 on Google News.