New speed trap at green signals finds 100,000 Dubai motorists fined in a week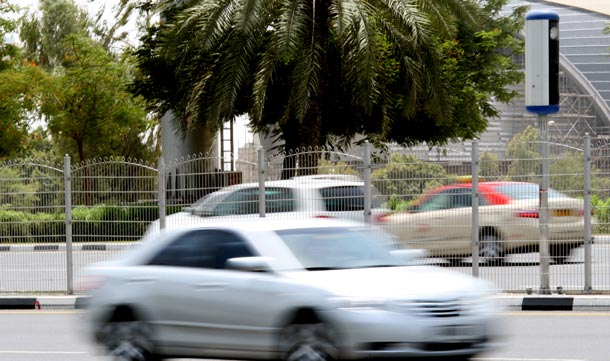 100,000 motorists have been fined for speeding at intersections in Dubai over the past week, according to Major General Mohammed Saif Al Zafeen of Dubai Traffic Police.

Zafeen said radars to monitor speeding violations at intersections and traffic lights were installed earlier this year.

Drivers will be fined for speeding even while going through a green signal, he explained.

Zafeen said this on the sidelines of a news conference to announce the winners of the 'white dots' campaign launched by Dubai Traffic Police.

47 people were run over and died last year out of a total of 143 deaths in road accidents, an increase of 32.8 per cent, he said.

According to Federal Traffic Law, motorists can be find Dh1,000, 12 black points and their vehicles suspended for a month if they exceed the speed limit by more than 60kmph. If the vehicle's speed exceeds the limit by less than 60kmph, the driver can be fined Dh900 and six black points and Dh500 for exceeding the speed limit by less than 20kmph.

Zafeen attributed the relatively high numbers of Indians in run-over deaths to the different road traffic system in India.

He said he had met Indian Consul General in Dubai and discussed with him ways to reduce the numbers of deaths of Indian in road accidents.

Zafeen said the driver's seat is on the right side of the vehicle in India while it is on the left in the UAE. The difference explains the relatively higher number of Indian victims of road accidents, he added.

The consul-general told Zafeen that awareness campaigns would be conducted among Indian expatriates.
Follow Emirates 24|7 on Google News.