New technology ensures priority to medical vehicles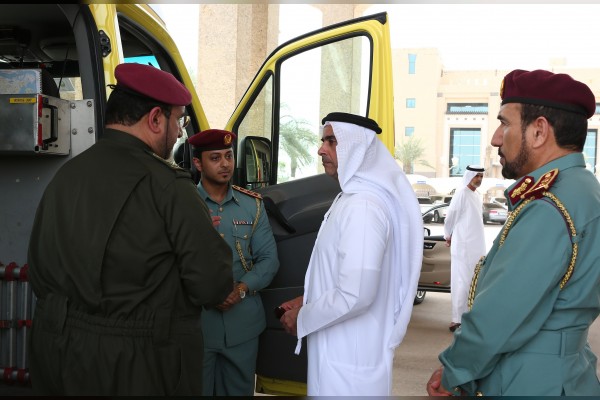 A new state-of-the-art technology has been introduced to the Abu Dhabi Civil Defence vehicles to ensure a more agile emergency response.
General Sheikh Saif bin Zayed Al Nahyan, Deputy Prime Minister and Minister of the Interior, has been briefed on the features of the new technology, the main objective of which is to reduce emergency response times through the use of in-vehicle radio to ensure giving ample room and way to ambulances and medical vehicles.
Sheikh Saif got acquainted on the new technology at the ministry's Headquarters the presence of General Saif Abdullah Al Sha'far, Under-Secretary at the Ministry of Interior and a number of officers.
He listened to a detailed briefing on the new appliance which is likely to present a qualitative leap for ensuring the fastest possible emergency response.
The new set, which operates in four languages: Arabic, English, Tagalog and Urdu, fits within the ministry's developmental plans to build up sophisticated emergency preparedness capabilities while ensuring smooth traffic flow on all roads.
Follow Emirates 24|7 on Google News.