New UAE pension law? Media reports not true, says authority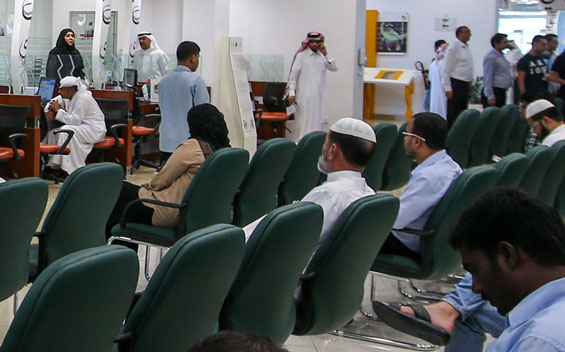 The General Pensions and Social Security Authority (GPSSA) reiterated that reports circulated by some newspapers about a new pension law were 'inaccurate' and urged the media to maintain accuracy before publishing reports about the GPSSA, or accessing its official sources to confirm the facts.

''In fact, there was a bill from the higher competent entities aimed at developing the pension system of Pension Law No 7 of 1999 and the GPSSA is not the only party to it, as there are other pension funds and government entities,'' the GPSSA said in an official statement on Monday, explaining that the bill defined a set of higher objectives that should be achieved through introduction of amendments to the pension systems.

The most important of these was to draw from the Emirati expertise and competencies and encourage them to serve their nation as long as possible, encourage Emiratis to join the private sector, improve mechanism for inclusion of service of Emirati employees, and those transferred between different sectors in the state, and those shifting jobs from the private sector to the public sector, and from a local to federal government.

The amendments also call for establishing a system for mutual insurance benefits among government pension funds for achieving financial sustainability for pension funds.

The GPSSA said it is not the competent authority to issue laws and their amendments and that its mandate is confined to proposing amendments to the pension law after consulting with other stakeholders and concurring on the proposed amendments as per procedures specified by the statute and government procedures manual.

The GPSSA stressed these proposed amendments serve public interest and can deliver many positive benefits to the subscribers contrary to what some newspaper reported.

''The amendments also aim to achieve financial sustainability in the GPSSA, which also benefit the subscribers and pensioners alike. This will enable the GPSSA to fulfil its future obligations up to 75 years in line with recognised international standards and preserve interests of present and future generations,'' the statement added.

The GPSSA warned these untrue news reports could create confusion in the job market, prompting some Emirati employees to take hasty decisions by resigning from their job and this will affect their after-service benefits. The employers will be taken by surprise when well-trained employees quit early in improper circumstances.

The GPSSA urged members of the public to get accurate information from its website www.gpssa.gov.ae, social media platforms or contact the toll free number 800010.
Follow Emirates 24|7 on Google News.