No A380 delays to Emirates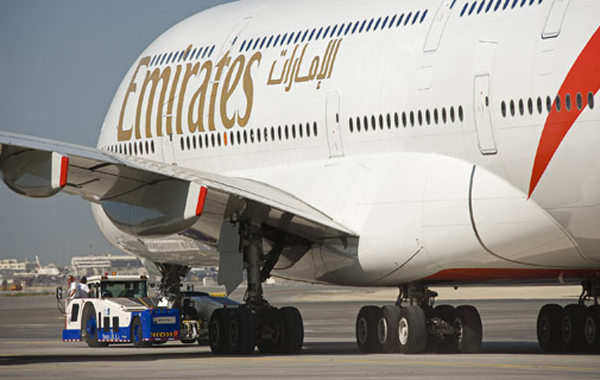 Airbus is on track to deliver about five A380 planes this year to Emirates airlines, its biggest customer for the superjumbos, an Airbus Middle East executive said on Wednesday.
Dubai government-owned Emirates, among the fastest-growing carriers in the world, plans to increase its fleet to eventually include 120 Airbus A380s. Fouad Attar, deputy president and head of commercial at Airbus Middle East, said the aircraft maker would deliver "around five" A380 jets to Emirates this year.
Asked whether there were any delays in the deliveries to Emirates, he said: "No, they're all on time. There's no delay."
Attar also said Airbus expected 50 to 100 orders from the Middle East and North Africa region and the company would focus on Qatar, Saudi Arabia, Jordan, Egypt and elsewhere in North Africa.
"There's lot of potential in North Africa," Attar told reporters on the sidelines of an aviation, adding the political turmoil in Egypt could affect the number of orders.
Egyptian President Hosni Mubarak said on Tuesday he would surrender power in September, angering protesters who want an immediate end to his 30-year-rule.
Follow Emirates 24|7 on Google News.