No more paper tickets on Dubai intercity bus trips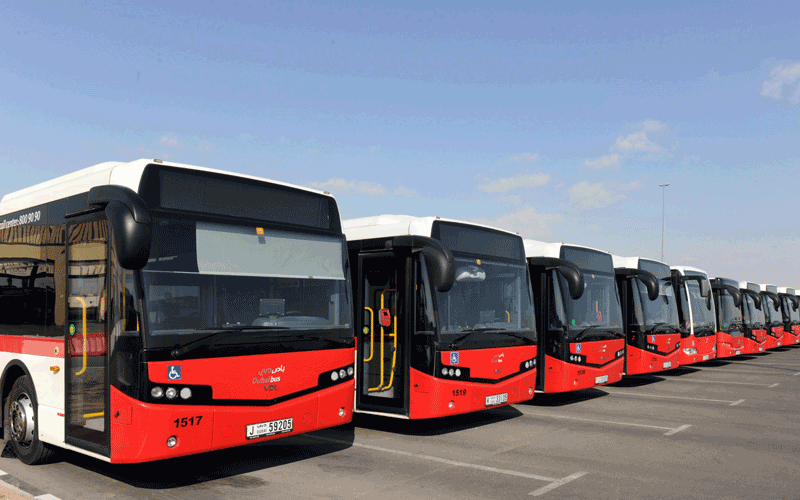 Since the turn of the year, paper bus ticket on intercity bus trips are no longer available as a payment method in Dubai. Instead, commuters are required to pay for the trip with a Nol card.
The paper ticket, which was long the only way to get on a bus to any of the other emirates, has gradually been phased out, with the last selling tickets disappearing from the counter yesterday.
"For most of this year a dual system was in place, where the commuter could pay with both the Nol card or with cash in return for a paper ticket. We started implementing this in April on Sharjah routes, and since July this was the case on all routes," Louloua Yousif Al Asmakh, Deputy Director at the Unified Automated Fare Collection Department explained.
In December, tickets were then removed from the counter station by station, the last departure points being Abu Hail and Ibn Batuta. "There are eight bus stations or departure point from where buses come and go to other emirates, and in all these stations the sale of the paper ticket has now been stopped," said Muhammad Faraz, Project Manager at the Automated Fare Collection department of RTA.
On a daily basis intercity buses travel between Dubai and Sharjah, Abu Dhabi, Ajman, Fujeirah and Hatta, from the following stations: Ghubaiba, Union, Satwa, Sabkha, Karama, Deira City Center, Ibn Batuta, and Abu Hail.
Although tickets are no longer available at the stations in Dubai, the departure points in other emirates will still provide with the ticket until Nol card services have been expanded.
Currently, no vending or top up facility for Nol card holders exists at the departure points in emirates other than Dubai. Travelers can purchase or top up the Nol card online or at various sales agents, such as Carrefour, Spinneys, or Ansari, Louloua explains.
"We are planning to expand the Nol card services in other emirates, but until that time commuters will be able to purchase tickets for their trip to Dubai, added Muhammad.
In Dubai, all bus stations and departure points for intercity buses are facilitated with Nol card vending and top-up options. "The ticket offices will continue to exist, so will the person behind the counter. Instead of selling tickets he will now be selling Nol cards," said Muhammad.
Follow Emirates 24|7 on Google News.