No rights, no obligations - just companionship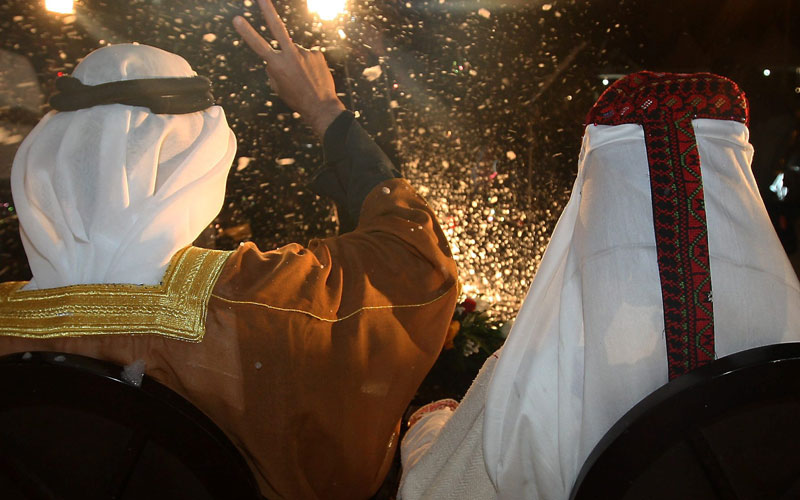 More than 20,000 marriages in the UAE are "misyar marriages", according to a judge. He also pointed out that the men and women who choose such confidential marriages, are almost exclusively Arabs.
A misyar marriage is legal in the UAE. It is a contract under which the husband and wife give up several rights by their own free will, such as living together, equal division of nights between wives, the wife's rights to housing, and maintenance money, and husband's right of homekeeping and access etc.
The couple continue to live separately from each other, as before their marriage, but get together regularly, often for sexual relations in a permissible and halal manner.
Although allowed in some Muslim countries, misyar is not popular with many because women lose nearly all their rights in a confidential marriage. A large number of such marriages end up in divorce.
A misyar marriage is one under which a couple get officially married in courts, but later on, the man does not complete the processes of the marriage.
He doesn't add the wife into the Citizenship Document, which is a must so that the wife gets her full official rights, sources said.
Widad Naser Lootah from the Community Development Authority in Dubai, said that misyar marriage is a legal marriage in the country.
"In this, they get married officially and have marriage certificate from the courts. They avoid having children, but if this happens, the children will be given their father's name and will be issued passports. The man is not obliged to spend on the wife and the children. He is exempted from paying for anything for them. However, he can pay from his own will."
She added: "Women generally accept to get into this kind of marriage when they reach 35 years of age and above and need male companionship.
"These women don't want to be alone. They seek male companionship, and thus accept to get married instead of being alone. In many cases, these women are divorced or widows," she said.
She added that almost all men who seek this type of marriages are getting married for the second time. "In these cases, the man normally hides his misyar marriage from his first wife and children. Thus, he doesn't spend the night with the second wife. He only visits her during the day after work and spends some time with her without his first wife's knowledge."
She added that the girl's family also doesn't mind such marriages as they want their daughter to have someone in their lives.
"When I was a marriage counselor in Dubai Courts, I received many women who wanted to get into such marriages. I personally don't encourage such marriages, but for some women, it is the best solution for their loneliness. For example, a widow came to me once and needed help for a misyar marriage.
"Her children had gone abroad for higher education, and they were to spend many years away from home. She was all alone, and got a misyar marriage proposal. She accepted it, and her uncle encouraged her to get married. Now she is living happily with her husband. This marriage was the perfect solution for both of them as they don't want to have children. All they want is to have each other's companionship," she said.
Follow Emirates 24|7 on Google News.