No service charges, utility bills in Dubai's 'Sustainable City'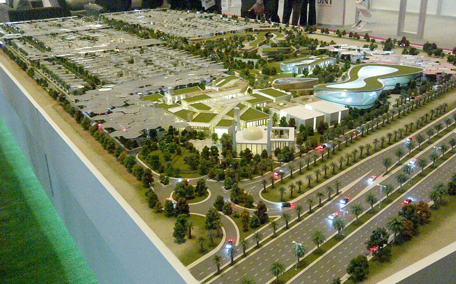 It will probably be the only master community in Dubai where property owners may not have to pay service charges or utility bills.

No, not because the Dh1-billion Dubai Sustainable City project is will solar power or recycled water, but because property owners could, very well, sell electricity to Dewa with their part ownership in the commercial avenues in the project could fetch them "enough" money to foot the bills.

"Since there are solar panels in every home, we believe property owners will be able to generate enough electricity that they would be able to sell to Dewa. Besides, they will have part ownership in the commercial centre and they will get a share of the profit. Thus we believe their income will take care of their service charges and utility bills," Faris Saeed, Chairman, Diamond Developers, told Emirates 24|7.


Work on the Sustainable City will commence in July with the first 100 of the 500 villas/townhouses being handed over by end-2014.

"We will deliver the first 100 villas/townhouses by end of 2014. Handover of the remaining houses will be in phases as we expect to complete the project by mid-2015."

For local transport within the City, residents will be given golf carts. As an incentive to residents, developer will offer a 50 per cent subsidy to those buying electric cars.

Although Saeed did not disclose the launch prices for the housing units, he said the prices would be anywhere between prices charged by Emaar Properties for its Casa villas and Mira townhouses in Reem.

Dubai Sustainable City will have "zero" waste due to the integrated system for waste recycling, sustainable and natural transport means such as horse carts and 20 organic farms. It will cover 46 hectares and have 550 residential villas fitted with organic farms and solar cells to generate electricity and heat water.

Eco-friendly and sustainable resort and spa, an educational zone (university), a green belt that will have 20,000 trees, a 5,000 square feet long water canal and a tourist minaret that allows tourists and residents to view the city at an altitude of 100 meters will be part of the City.

According to the developer, 20 per cent of the construction area will be built with eco-friendly materials, with 60 per cent of the project will be landscaped. Solar farms will cover 600,000 square feet, while fifty per cent of the cooling energy in the city will generated through solar power.

So how is the project being financed?

The developer said they have paid fully for the land and will be self funding up to 30 per cent of the cost of the project.

"We are in talks with private investors for funding the university, resort and planetarium. We are also in talks with banks to finance the project and provide mortgage to our customers," Saeed revealed.
Follow Emirates 24|7 on Google News.