Northern Emirates rents set to drop further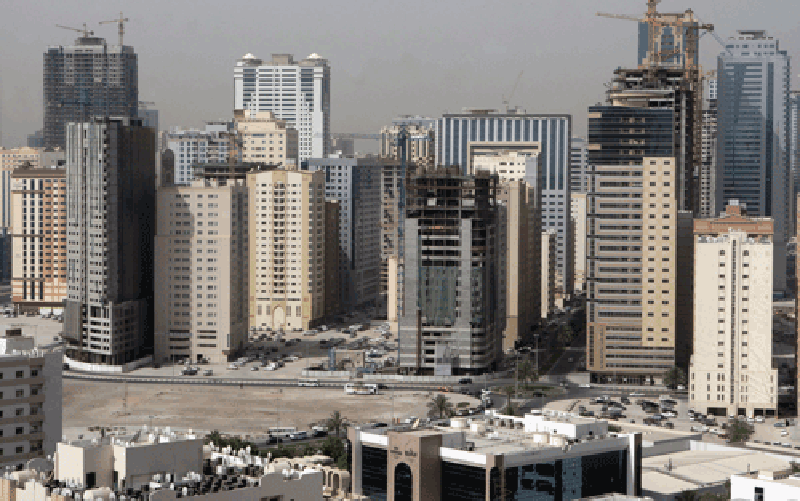 Rental rates in the Northern Emirates are likely to decline by 10 to 15 per cent drop in the next 12 months, while demand stayed stagnant over the fourth quarter of 2010, according to new reports.
"The sheer volume of residential stock in the development pipeline across the Northern Emirates poses a major problem for the market that will ultimately lead to further rental declines," says CB Richard Ellis said.
"Our forecast for the next 12 months is for a further 10-15 per cent drop in residential rental rates. The biggest declines are expected in Ajman and Umm Al Quwain due to their proximity to Dubai and Sharjah which both have huge volumes of available supply at declining rental rates," the international real estate consultancy said.
Upcoming supply in Ajman will be spread between a number of large mixed-use developments and scattered individual projects now all nearing completion. The first buildings at the Ajman One project are expected to see handover in the last quarter of 2011, presuming no additional delays are experienced with infrastructure and power.
Umm Al Quwain has several newly completed residential towers still awaiting utility connections, as well as the Mistral Villas from the Umm Al Quwain Marina project which are now structurally complete but awaiting infrastructure works to progress. These new completions are likely to see further rental reductions with additional downward pressure on occupancy rates.
In Ras Al Khaimah, around 1,400 residential apartments are expected to be handed over shortly at Royal Breeze (Phase III) at the Al Hamra Village development. The apartments will be released in phases with the first three buildings scheduled for delivery in the first quarter, 2011 and the remaining two buildings in the second quarter.
Although Fujairah has historically lagged the rest of the UAE in terms of construction activity, the Emirate is now witnessing a mini property boom.
Activity is largely concentrated in the Al Shariah and Ishwais areas with around 25 buildings ranging from 8 to 25 storeys under construction. Completed properties in these areas are currently achieving rental rates of Dh20,000 to Dh22,000 per year for one bedroom apartments and Dh35,000 to Dh40,000/pa for two bedroom apartments.
However, in consideration of the large number of units close to completion, lease rates are expected to drop during 2011, whilst the evolution of landlord incentives is also widely anticipated, CBRE said.
Asteco, a Dubai-based real estate consultancy, also said that continued supply, most notably in Sharjah, will at some stage put downward pressure on rental prices, but connection to electricity, water and sewerage continues to be a problem, slowing the pace of supply throughout the Northern Emirates.

"During the past three months, the Northern Emirates has remained at a standstill, with rental rates for apartments, villas and offices similar to the previous quarter. Although new supply is expected to drop rates further, delays in the actual handover of units is likely to prolong the process," said Elaine Jones, CEO, Asteco Property Management.

Across the Northern Emirates apartment, villa and office markets have remained relatively flat over the past three months. The ripple effect of affordability predominant in the third quarter 2010, which saw tenant migration to neighbouring emirates such as Dubai continued in the fourth quarter, albeit at a lower rate, consistent with the slowing rate of decline in Dubai. Umm Al Quwain remains the most affordable emirate with average rates of Dh25,000 per annum.

The report reveals that three-bedroom apartments in Sharjah are priced in a range from Dh37,500 per annum in Al Yarmouk to Dh46,500 in areas such as Al Khan and Al Nahdah.
The Sharjah villa market did not record any price changes from the third to the fourth quarter with Al Quz, therefore, remaining the most expensive residential area for villas at Dh82,500 for three-bedroom properties. Elsewhere, Al Khan, and Shargan commanded Dh80,000 and Dh75,000 respectively for three-bedroom villas.

"A number of residents living in the Northern Emirates have moved around internally, seeking value for money and better located units however, there has been no evidence of an increase in population to occupy the vacant units," the report said.

In Sharjah, there are a number of buildings that have been completed for some time; however, utility connections have severely delayed handover. Fujairah, Ras Al Khaimah and Ajman are all experiencing similar problems, with some projects scheduled to be completed over the course of 2011. However, it is unclear whether any of these emirates will see any utility connection in the short term.
Follow Emirates 24|7 on Google News.