Now in UAE: Drink Pepsi, get free talk time, data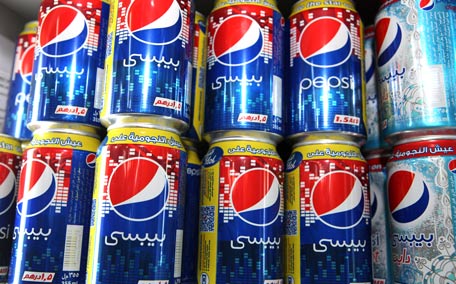 du and Pepsi introduce Pepsi Experience Points for the first time in the UAE Staff Drinking your favourite cola just got a little fizzier. Notwithstanding the calorie-intake (Diet Pepsi is included too), every time you gulp down a 355ml can of Pepsi (or Diet Pepsi), you stand to win talk time minutes, free text messages and data downloads, among others.
UAE telecom provide du says the new campaign is part of its efforts to continue to engage and reward its customers.
Its partnership with PepsiCo offers fans of Pepsi – and du customers – instant rewards through the introduction of Pepsi Experience Points (PXP) loyalty and rewards programme for the first time in the UAE.
The PXP is a global Pepsi signature loyalty and rewards programme which is running across multiple countries, a media statement by du said.
Fahad AlHassawi, Chief Commercial officer, du, said that both du and Pepsi were lifestyle brands, and shared a common vision of "putting customers first and interacting with them through various channels," including through digital avenues and programmes such as PXP.
"I am sure our customers will love the fact that there is a treasure trove of gifts and rewards in store for them – simply by doing what they like doing best – having Pepsi and interacting on social media channels. We have millions of prizes to give away, enhancing everyone's communications with free minutes, data and bundled SMS," he said.
Carla Hassan, Chief Marketing Officer, PepsiCo Middle East & Africa region, echoed the sentiment, maintaining that "du was the natural choice to partner with in the UAE given the brand's exciting reputation and lifestyle associations," adding that the programme was free to join.
"Pepsi Experience Points is a loyalty and rewards programme. It's free to join and allows you to earn points, or PXPs. Our fans and du customers will be able to redeem those PXPs with rewards which is our gift to all those who have been loyal to the Pepsi-Cola brand," she added.
This is how it works: If you're a du customer with a 355 ml Pepsi or Pepsi Diet can in your hands, you win an instant prize. You'll have to find the code under the can's seal or tab, which can be entered into the Pepsi Experience Points website (www.pepsipxp.com) to find out which exciting prize they've won. The instant prizes include:

• 1 flexible minute of talk time

• 50 flexible SMS

• 5MB national data

• Pepsi downloadable content
Or, if you're a collector, go ahead and pile up you points towards "dream prizes" including:

• A trip to watch an episode of The Voice live

• A trip to watch an episode of X Factor live

• Tickets to the hottest music concerts in town
Each prize is valid for 24 hours from the moment of activating the code on the Pepsi PXP website. Free minute and SMS prizes are valid for either national or international use.
Follow Emirates 24|7 on Google News.