Now travel in green style in Business Bay Dubai with Smart Bikes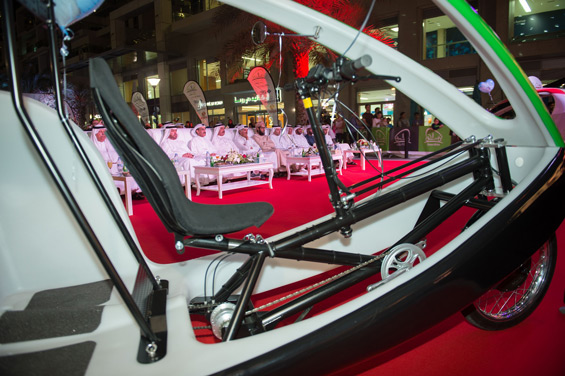 Smart Bike (SB) UAE has established their new home at Bay Avenue in Business Bay.
A brand new concept in the UAE, the service was launched last week, and is a green and convenient mode of alternative transportation for residents and visitors of Business Bay.
Based in Bay Avenue, Smart Bike UAE provides a convenient means of transportation at Business Bay which is affordable, enjoyable, safe and environment friendly.
Smart Bike UAE offers two different options for people to get around the Business Bay area, either as a passenger or cyclist, with bikes available for hire at kiosks at three different locations: Business Bay Metro Station, Bay Square and Bay Avenue.
Originally developed in Germany, Smart Bike seeks to create a wide network of short distance transportation that will support current transport facilities, closing the gap between the commuter and his destination, and provide a method of transportation that is both convenient and fun to use.
"The soft launch of this unique concept is already proving to be very popular among the community of Business Bay," said Mohamed Bin Essa, Executive Director Retail & Commercial Properties, Dubai Properties, a leading Dubai-based real estate master developer.
"We're always exploring and introducing new and innovative options to facilitate and enhance the lives of the residents and visitors of our destinations, and Smart Bikes makes a perfect addition to what Business Bay has to offer. Now our visitors can swiftly move between their offices, to the malls, or to the metro stations, and enjoy a new green and safe transportation concept".
"Business Bay is the ideal destination to become the home of Smart Bike UAE," said Mohammad Noureddine, Senior Marketing Manager at SB UAE. "This new service will definitely be a great alternative to the daily commuters who live or work in the district, on their way to or from the metro, as well as all the visitors to the outdoor retail areas and promenades."
Follow Emirates 24|7 on Google News.