Now you can pedal your way through Downtown Dubai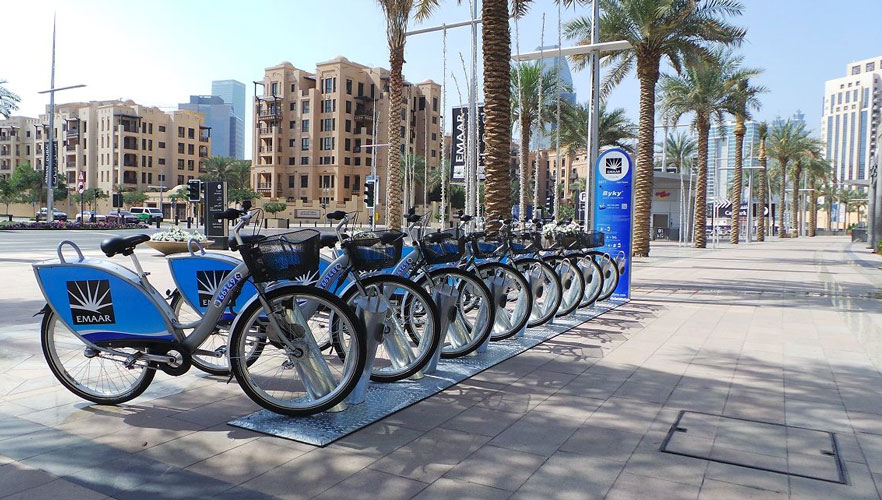 Visitors to Emaar's Downtown Dubai, which houses the world's tallest tower, the Burj Khalifa, and the world's largest mall, the Dubai Mall, besides a number of other attractions, need not worry about their environmental footprint anymore.
For, they can now rent a push-bike from conveniently located docking stations to explore the myriad wonders of the iconic location.
Not only are the push-bikes a convenient travel mode, they also promote physical well-being and are environment-friendly.
The docking stations are located along the 3.5km Mohammed Bin Rashid Boulevard, The Dubai Mall/Burj Khalifa metro station, Emaar Square, Burj Park, Burj Plaza, and next to The Dubai Mall.
All that visitors have to do is register their details at https://www.bykystations.com/en/dubai/register/.
On visiting Downtown Dubai, they can use their phone numbers to recall the registration information.
The registration system can also be used in all cities and countries that offer the push bike service through one customer account. The push-bikes can be rented for 30 minutes up to 24 hours through an easy and flexible process.
Visitors can also rent up to four bikes per group on one account.
Downtown Dubai has increased connectivity for visitors with the opening of the air-conditioned metro link from The Dubai Mall/Burj Khalifa metro station to The Dubai Mall.
Home to an array of community events including the New Year's Eve Celebrations and the Emirates Classic Car Festival, among others, Downtown Dubai, anchored by Burj Khalifa, is one of the most prestigious lifestyle communities that features The Dubai Mall, the world's largest shopping and entertainment destination; and The Dubai Fountain, the world's tallest performing fountain, in addition to luxury hotels, homes and offices.
Follow Emirates 24|7 on Google News.