NRI alert: New online system to address your grievances is here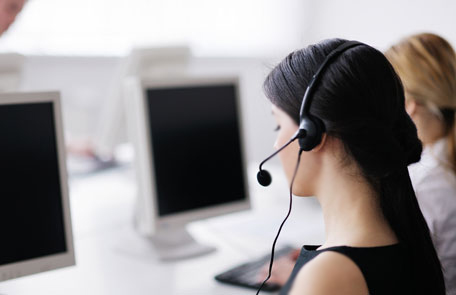 Now, Non-Resident Indians (NRIs) can log on to the Internet and file complaints concerning consular services.

Officially launched just two days ago, Madad (meaning help in Hindi) is aimed at streamlining the grievance system.

The system is crucial in helping the overseas community, highlighted Anurag Bhushan, Consul General of India in Dubai. "It is a system that helps logging and tracking complaints, and seeks feedback of the different services. The processing of the complaint is systematized and can be monitored at every level," he said.

"Prior to the launch, the system was being run on a trial, and it has since logged 30-35 grievances so far," Soumya Nair, Consul Press, Information and Culture, Emirates24|7.

A joint initiative of India's Ministry of External Affairs and the Ministry of Overseas Indian Affairs, Madad allows overseas Indians to register and follow up on their issues.

After Dubai and Abu Dhabi, the system will be launched in four other GCC missions – Bahrain, Kuwait, Oman and Qatar.

So far, communication lines were opened on multiple social media platforms, but CGI in Dubai is hopeful that the new online system will be the way forward.

Soumya maintains that Madad will address issues like "labour, property, compensation, marital dispute, court cases, missing person cases and repatriation of bodies." However, passport and visa services will not be included.

She explained that Madad will bring more transparency and accountability to the system. "It will also save time, and direct the complainant to the right department."

Often, people are unaware on whom to approach regarding a certain issue, and a lot of time is lost trying to identify the right department. This system is expected to eliminate that confusion.

Detailing how the system works, Soumya said, "Once a complaint is lodged, it will be directed to the right authority. Each authority is given a specific response time, and if the issue is not addressed then it is escalated to the next level. And, if it doesn't get solved, then it keeps moving up till action is taken."

"If an issue is left unattended, then it will appear as 'pending' in the dashboard of the CGI in Dubai."

The system is colour-coded with Red used for pending cases, green for performing well and amber for cases standing on the borderline of allotted time for the official.

"If the complainant is unhappy with the way an issue has been handled, then he/she can reopen the case," she added.

""If a person is not Internet savvy, then another person can step in and help with all their details."

Soumya informed that CGI in Dubai will only see grievances in Dubai.

"We encourage more people to log on to the system, as this is streamlined and saves time. People can track their complaint at every level, and even file a feedback on how their issue was handled."

How to file a complaint

1. Open the link to Madad portal, which is available as Passport Seva Online (www.passportindia.gov.in)

2. First time users need to create an account by entering name, phone, email and a password.

3. Your account should be verified by clicking on a link sent to your email id.

4. After confirming, you can log in using the username and password.

5. You can file your own complaint in behalf of someone else.

6. The entire history of your grievance would be maintained online and you can check the status and updates by logging in later.
Follow Emirates 24|7 on Google News.