NRIs... India counterparts to get double digit pay hikes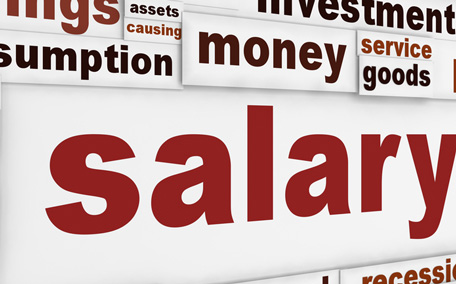 Non-residents Indians who are contemplating going back home or are a bit obsessed and sneaky about what their friends might be earning in the jobs they'd left behind, this can give you a rough idea as you work your math.
Employees in India are likely to see their salary rise by an average 11.3 per cent this year with FMCG and chemical industry expected to lead the market, according to global management consultancy Hay Group.
The study has predicted the pay raise to be in double digits in 2015 and the general market can expect the median salary increase and salary hike figure to stay between 10-11 per cent.
"Clerical and operations professionals are expected to beat the average across job levels, standing at 11.9 per cent, while middle management professionals can expect an increase of about 11.1 per cent. Across all four employee levels, the increments range between 10.6 per cent and 11.9 per cent," as per the study.
The outlook for the Indian job market is positive and organisations are putting hiring plans in place.
A previous survey by recruitment platform MyHiringClub.com predicted the current year to hold potential for job seekers by creating about 9.5 lakh new jobs in different sectors, with IT & ITeS and FMCG sectors leading the chart.
Towers Watson 2014-15 Asia-Pacific salary budget planning report also shows that most employees in India are set to have higher pay raises than last year.
The Towers Watson findings predict that Indians will see a 10.8 per cent salary hike in 2015, which is only marginally lower than the Hay figure.
Consulting firm Mercer in its All Industries Total Remuneration Survey says salary hikes in 2015 will not be much higher than what companies saw in 2014.
The survey has predicted an increase of 11 per cent for 2015 across industries and career levels.

Among the industries surveyed, the projected salary increase for the medical life sciences sector is the highest at 12 per cent for 2015, while salaries for technology, information technology and IT enabled services (IT and ITes) is expected to see the lowest hikes at 10 per cent.

Follow Emirates 24|7 on Google News.