Nurses in hot demand in Dubai: Click for salary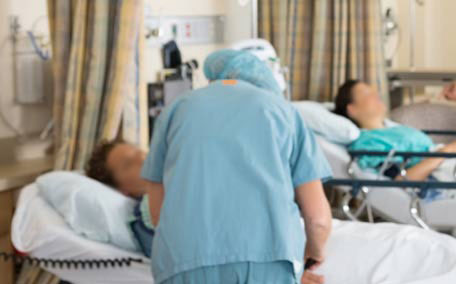 As new medical facilities and hospitals open up in the UAE, nurses are high in demand in the country.

In fact, the demand for medical professionals, which includes nurses, has been consistently going up over the past years and authorities are developing strategies to generate manpower to keep with the growing needs of this sector.

The Dubai Health Authority (DHA) announced in December last year that it recruited 531 nurses from various countries such as India, Philippines and Jordan, in order to increase their numbers in the medical field.

Private hospitals such Mediclinic, Al Zahra Private Hospital, Cleveland Clinic, Tawam Hospital among others are looking for all kinds of specialty nurses. On the salaries front, there is a big range that nurses can command, depending on many factors.

"Our postings in the healthcare sector, including nursing vacancies, have increased steadily during the past year," Suhail Masri, VP of Sales, Bayt.com, an online recruitment company, told Emirates 24|7.

"The salary range for nurses in the UAE is between Dh3,500 and Dh16,000, with the average salary being Dh8,500. Of course, this range and average very much depend on experience, career level, and the nature of the nursing jobs. Different nursing roles have different salary scales," he explained.

According to www.payscale.com, the average pay for a staff nurse is Dh86,577 per year, or Dh7,215 per month. "Most people with this job move on to other positions after 20 years in this field. The skills that increase pay for this job the most are paediatrics, operating room (OR), and emergency room (ER). Pay for this job rises steadily for more experienced workers, but goes down noticeably for the few employees with more than 20 years' experience," reads the website.

To practice as a nurse in the country, you should be licensed to do so. Ideally, to apply for a license as a nurse/midwife to work in the private sector, you should have the following credentials:

Firstly, you must have successfully completed secondary school and have been awarded a high school certificate.

You should have successfully completed a minimum of:

1. Registered Nurse: Not less than three years of nursing education. (A programme comprising two years nursing plus one year midwifery qualifies as a practical nurse).

2. Registered Midwife: Three years nursing training programme plus midwifery certification of one year or direct entry into a midwifery programme of three years duration.

3. Specialty Nurse: Same as for Registered Nurse.

4. Practical Nurse /Practical Midwife: 18 months accredited nursing/midwifery training programme.

Besides, you should hold a current and valid license to practice as a: registered nurse, registered midwife, specialty nurse and practical nurse, registered in your home country without any conditions or restrictions.

You should also have relevant experience. For a registered nurse/midwife you need a minimum of two years full time in an acute care facility.

To become a specialty nurse you should have not less than 4 years full time experience in an appropriate and relevant health care setting, with not less than two years' experience in the specialty area.

For a practical nurse/practical midwife you need a minimum of one-year full time in an acute care facility.

You should also be proficient in reading and writing English as all examinations are conducted in English.
Follow Emirates 24|7 on Google News.