Office high-rise fire in Dubai's Business Bay put out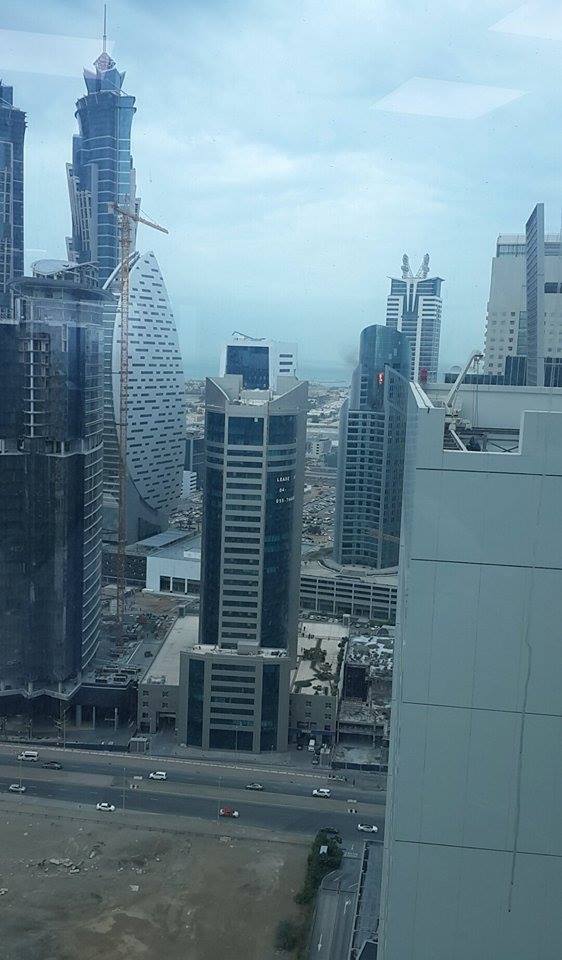 Latest: A Civil Defence official said: "Building fire has been put out. People can go back in."
Firefighters received a heroes' welcome once they came out of the building.
The Civil Defence added: "All clear. Building is safe. There is some water in the elevators once that is cleared people can go back in."
One of the higher floors of the 32-storey Regal Tower in Dubai Business Bay caught fire this morning and Civil Defence firefighters are on the scene.
Image courtesy Charbel 'Zakhour

A Dubai Civil Defence spokesperson confirmed the high-rise was on fire, and there were at least five fire trucks at the site tackling the blaze.

The fire started around 9.45am on Wednesday morning, and Dubai Civil Defence officials had managed to bring it under control within an hour.

The entire building has been evacuated and people have assembled in the sand lot in front of the building.
Image courtesy Roops Mailto

"We heard the fire alarm and the smell was unbearable. We rushed out," said a worker on the 10th floor of the tower.

A building management representative said the fire may have started in the balcony of an office on the 26th floor but Civil Defence officials refused to corroborate the statement. An official said that the cause of the fire will be known after the ongoing investigations are complete.

Black smoke was seen from a high-rise building with residents posting images and videos on social media site.

"I got the call and I rushed upstairs… tried to put out fire. But Civil Defence arrived immediately," a building security personnel told Emirates 24|7.

"Me and my colleague rushed to the 26th floor. I went asking everyone to evacuate. We switched off building power and elevators," he said.

The Civil Defence team is still on the site to ensure that the building is safe for people to re-enter.

The tower, owned by Dubai-based developer Tameer, features offices, car parking, and a range of retailers, a cafeteria, and a gymnasium.
Image courtesy Irene Calaguas Torres

Follow Emirates 24|7 on Google News.