Online hiring in ME: Where does UAE rank in jobs growth?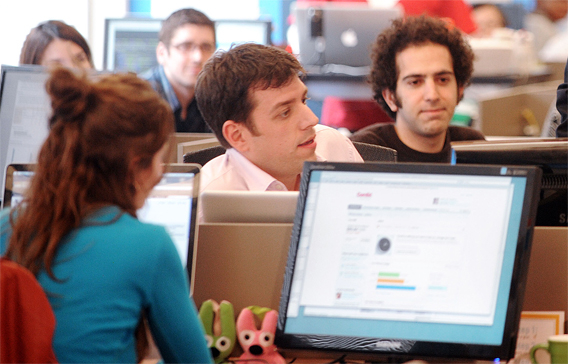 Despite the slow summer months, hiring levels are up in the UAE and the Middle East. According to figures released by Monster Employment Index, online recruitment in the region continues to progress steadily month-on-month.
Online recruitment in the Middle East grew in 2015 and marked an increase of 27 per cent in May 2015, as compared to the same period last year.
However, growth momentum has slowed down, with a 1 percentage point decrease in May, compared to last month, as per the job website.
Among the countries monitored, Egypt and Saudi Arabia take the lead with an increase of 33 and 32 per cent, respectively, in annual online job listings, while Kuwait is the only country in the region showing a negative growth in online hiring demand, with a 1 per cent annual decrease as compared to May 2014.
Bahrain has seen a jump of 28 per cent in its hiring levels followed closely by Qatar at 26 per cent increase. Oman saw 12 per cent more jobs being advertised online whereas UAE registered a growth of 5 per cent over the said period.
Regionally, banking and finance sector continues to lead the growth momentum, with an annual increase of 57 per cent, closely followed by the hospitality with an annual increase of 51 per cent.
On the back of the low oil prices, hiring has been consistently declining for the production/manufacturing, automotive and oil and gas sectors.
Within the UAE, IT and telecom/ISP, banking, financial services and insurance (BFSI) and healthcare are the top three industries where opportunities have gone up and look promising for candidates who are looking for a job.
The Monster Employment Index is a monthly gauge of online job posting activity in Middle-East based on a real-time review of tens of thousands of employer job opportunities culled from a large representative selection of career websites and online job listings.
The index does not reflect the trend of any one advertiser or source, but is an aggregate measure of the change in job listings across the industry.
Follow Emirates 24|7 on Google News.