Online-only UAE visas for GCC expats from Oct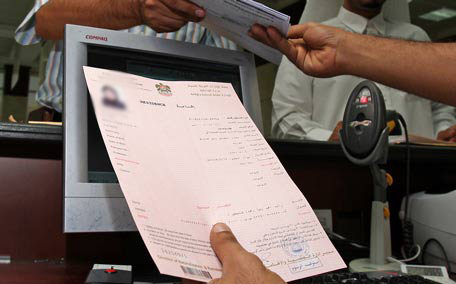 Expatriates with permanent residency permits for the Gulf Cooperation Council (GCC) countries can now apply online for visas to enter the UAE.
The e-visa can also be applied by GCC nationals for individuals they sponsor, including house help, the General Directorate of Residency and Foreigners Affairs (GDRFA) in Dubai confirmed, adding that from October, only e-visas will be issued for GCC expats entering the UAE.
Major-General Mohammed Ahmed Al Marri, Director-General of the GDRFA in Dubai, said the move to the new online service will help GCC expats avoid long queues for on-site visa applications and payment at the airport.
He further added the step aims at facilitating procedures for all visitors and residents to visit Dubai.
GCC expats will be able to apply and pay for their UAE visa online, beginning tomorrow, May 15, 2015.
Al Marri added that the department is encouraging everyone to submit entry permit through the online service to facilitate the measures for them.
Meanwhile, Lt. Colonel Talal Al Shanqeeti, Assistant Director-General for Ports, confirmed that that visa service will commence online and also upon arrival at the airport until the beginning of October.
Following this period, GCC resident visa holders will only be able to apply for a UAE visa online and there will not be a facility to obtain a visa at the airport upon arrival.
He added that the GDRFA Dubai will distribute fliers and brochures in both Arabic and English to help with the transition.
Detailed information is on this transition is available on Ednrd.ae.
Follow Emirates 24|7 on Google News.